But as Superstorm Sandy reminded the world so vividly, we can't afford to do without them. So why isn't the nation's transportation infrastructure a hot topic?
Money, for one. Neither President Barack Obama nor Mitt Romney has a good idea how to pay for what needs to be done.
Most of the transportation network was built in the last century; in some places, it dates to the 1800s. Aging highways, bridges, trains and buses are frequently in need of repair or replacement, and no longer can handle peak traffic demands. More than 140,000 bridges are structurally deficient or obsolete. The problem only will worsen as the U.S. population grows.
The aviation system is struggling, too. A long-delayed program to modernize air traffic control and use satellite-based technology is projected to cost tens of billions of dollars. The current system is based on World War II-era radar technology. The annual number of airline passengers is forecast to rise from 730 million today to 1.2 billion in 2032, and the old system won't be able to keep up.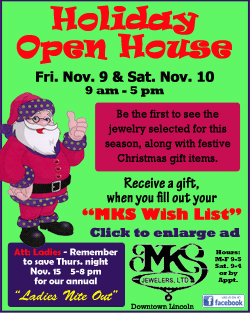 The tab to keep the surface transportation system running is even greater. A congressional commission estimated that all levels of government are spending $138 billion a year less than is needed to maintain the current system and make modest improvements.
Gas tax revenues that pay for federal transportation aid to states are declining because people are driving less and cars are more fuel efficient. Inflation also has taken a toll. The 18.4 cents-a-gallon federal tax hasn't been increased since 1993, and the federal Highway Trust Fund is projected to go broke in 2014.
If the candidates were to raise the issue, "it calls into question how you are going to pay for it, and there's a reluctance to talk about specifics," said Pete Ruane, president of the American Road and Transportation Builders Association.
When Obama discusses transportation, it's usually in the context of pumping money into projects to generate jobs and boost the economy. Romney usually doesn't mention it unless he's answering a rare transportation question.
During his first months in office, Obama persuaded Congress to pass an economic recovery bill that included $48 billion in highway and transit aid beyond normal federal spending, including $8 billion to jump-start a national high-speed rail program. But when House Democrats drafted a long-term transportation plan, the administration quietly asked them to shelve that proposal. Obama's focus was on health care and there was no extra money to go around, Democrats were told. The White House also was unwilling to spend political capital trying to raise the gas tax to pay for transportation improvements.
The 2010 elections swept into the House dozens of tea-party Republicans determined to shrink the government, making it even less likely Congress would agree to spend hundreds of billions of dollars on a long-term transportation plan.
Obama proposed a six-year, $476 billion transportation program this year; Congress ignored it. Administration officials said the program would be paid for through the "peace dividend" created by bringing troops home from Afghanistan and Iraq. But the wars were largely financed by borrowing, and phasing them down doesn't create a new pool of ready cash.