LIGHT SHOW TOYS
Imagine Nation Books is recalling Double Dazzler Light Show Toys sold nationwide from March 2012 to September 2012. The battery in the toys can overheat and pose a burn hazard.
The recalled product is a silver, plastic, baton-like toy with white plastic tubes at each end that become multi-colored spinning lights when operated. The package states "DOUBLE DAZZLER LIGHT SHOW" and "Color Changing LEDs / Ages 8+ /Batteries Included."
Consumers should contact Imagine Nation Books at (800) 917-0213 from 8 a.m. to 5 p.m. MT Monday through Friday or visit www.booksarefun.com/recall for a refund. More info at www.recalls.org.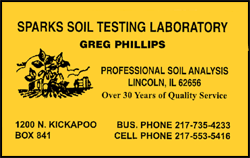 LAWN MOWERS
Excel Industries is recalling Hustler and BigDog Lawn Mowers sold nationwide from September 2010 to May 2012. The fuel tank vent valve fitting can fail to seal and cause a fuel leak, posing a fire hazard.
The Hustler and BigDog brand riding or walk-behind lawn mowers were sold in the following colors: Hustler models in yellow; BigDog models in red. Model name and serial numbers can be found at www.recalls.org.
Consumers should contact a Hustler or BigDog dealer to schedule an appointment for a free repair.
Consumers can also contact Excel Industries at (800) 748-8223, 8 a.m. to 5 p.m. CT Monday to Friday, or websites www.hustlerturf.com and www.bigdogmowers.com. More info at www.recalls.org.
HALLOWEEN PROJECTION LIGHTS
Atico International USA is recalling Halloween Mini Projection Lights sold exclusively at Five Below stores nationwide during September 2012.The mini projection lights can overheat and melt, posing a burn hazard.
This recall involves plastic Halloween mini projection lights. The projection lights came in a cardboard blister pack with a purple background. The phrase "Ghouloween" is printed on the upper left-hand corner.
Consumers should contact Atico International at (888) 253-6342, from 9 a.m. to 5 p.m. ET Monday through Friday, or visit www.aticousa.com/recalls.html to receive a full refund. More info at www.recalls.org.