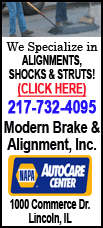 For all the talk of Florida leaning Republican, both nominees are making stops here in the campaign's final 40 hours, a testament to its uncertainty. Their campaigns and allies have poured $130 million into Florida TV ads.
Florida is a tough sell for Obama's national message of steady economic recovery, because its unemployment and foreclosure rates remain above the national average. The auto industry bailout ads airing in Ohio would make little sense here.
And Obama's standard remarks to Hispanics don't resonate so well in Florida because its two largest Hispanic groups -- Cubans and Puerto Ricans -- are exempt from immigration laws that Mexican-Americans and others intensely follow.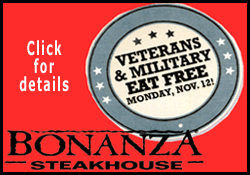 These factors played into Obama's decision to make his strongest battleground stand in Ohio, which has 18 electoral votes to Florida's 29. And they prompted Republicans to hope Romney would lock up Florida early.
But a well-organized Democratic ground game, and a population that's increasingly non-white, have given Obama hope of winning Florida narrowly and all but assuring his re-election.
"I think it's too close to call," said Jerrold Kronenfeld, 68, an Obama volunteer who attended Friday's rally by former President Bill Clinton in Palm Bay, Fla.
Kronenfeld wore a "Jews for Obama" button, and he said it was frustrating to see Romney pursue Jewish votes by portraying Obama as unfriendly to Israel.
The sometimes sharp exchanges over Israel are just one example of campaign bitterness that has spilled over in this sprawling state, the biggest of the toss-up prizes.
Republican Gov. Rick Scott and the GOP-controlled legislature curtailed early voting this year and took other steps that Democrats say were designed to suppress voting in heavily Democratic areas.
After people waited for hours to vote in south Florida on Saturday, the last day of early voting, the state Democratic Party filed a federal lawsuit seeking more voting time Sunday. Local officials allowed it on a limited basis. But some would-be voters gave up when facing six-hour waits Saturday, poll watchers said, and similar problems could arise Tuesday.
If Obama loses Florida by a hair, partisan recriminations seem inevitable.
Florida's unemployment rate -- 8.7 percent, compared to the nation's 7.9 percent -- would seem to help Romney's economic argument against Obama.
"Jobs, the economy, that's it," said Tammy Celeste, chairwoman of the Romney campaign in Osceola County, explaining why independents and some Democrats walk into the Kissimmee office to make phone calls for the GOP nominee.