CONNECTICUT
Utility companies say all 192 polling places will have power on Election Day, although some might be from generators. Commuter rail service along the Danbury and Waterbury branches of Metro-North Railroad's New Haven Line will resume Monday. There will be bus service on the New Canaan branch line, at least for two days. Deaths: 3. Power outages: 35,000, down from a peak of 625,000.
NEW JERSEY
Rationing system for auto fuel in effect for its first full day, while water recedes in some shore towns. Students will return to class Monday in dozens of schools shuttered by Sandy. Deaths: 23. Power outages: 779,571, down from 2.7 million.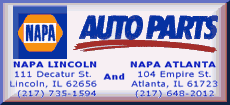 NEW YORK
Thousands of runners poured in Central Park Sunday morning to run 26.2 miles, despite the marathon being called off Friday night; others ran to Staten Island to help storm victims. Gov. Andrew Cuomo says fuel shortage gripping area is a `short term' problem, but will continue for days. Children go back to school Monday. Deaths: 47, including 40 in New York City. Power outages: 538,000, down from 2.2 million.
PENNSYLVANIA
The Southeastern Pennsylvania Transportation Authority is loaning 31 of its buses to NJ Transit, which will use the vehicles to support shuttle service for New Jersey commuters traveling to New York City. Deaths: 15. Power outages: 32,000, down from 1.2 million.