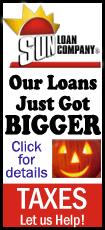 Today's highlight in history:
On Nov. 5, 1912, Democrat Woodrow Wilson was elected president, defeating Progressive Party candidate Theodore Roosevelt, incumbent Republican William Howard Taft and Socialist Eugene V. Debs.
On this date:
In 1605, the "Gunpowder Plot" failed as Guy Fawkes was seized before he could blow up the English Parliament.
In 1781, the Continental Congress elected John Hanson of Maryland its chairman, giving him the title of "President of the United States in Congress Assembled."
In 1872, suffragist Susan B. Anthony defied the law by attempting to cast a vote for President Ulysses S. Grant. (Anthony was convicted by a judge and fined $100, but she never paid the fine.)
In 1911, aviator Calbraith P. Rodgers arrived in Pasadena, Calif., completing the first transcontinental airplane trip in 49 days.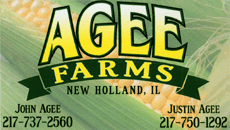 In 1940, President Franklin D. Roosevelt won an unprecedented third term in office as he defeated Republican challenger Wendell L. Willkie.
In 1942, American showman George M. Cohan died in New York at age 64.
In 1968, Richard M. Nixon won the presidency, defeating Vice President Hubert H. Humphrey and American Independent candidate George C. Wallace.
In 1974, Ella T. Grasso was elected governor of Connecticut, becoming the first woman to win a gubernatorial office without succeeding her husband.
In 1987, Supreme Court nominee Douglas H. Ginsburg admitted using marijuana several times in the 1960s and 70s, calling it a mistake. (Ginsburg ended up withdrawing his nomination.)
In 1990, Rabbi Meir Kahane (meh-EER' kah-HAH'-nuh), the Brooklyn-born Israeli extremist, was shot to death at a New York hotel. (Egyptian native El Sayyed Nosair (el sah-EED' no-sah-EER') was convicted of the slaying in federal court.)
In 1992, Malice Green, a black motorist, died after he was struck in the head 14 times with a flashlight by a Detroit police officer, Larry Nevers, outside a suspected crack house. (Nevers and his partner, Walter Budzyn, were found guilty of second-degree murder, but the convictions were overturned; they were later convicted of involuntary manslaughter.)
In 2009, a shooting rampage at the Fort Hood Army post in Texas left 13 people dead; Maj. Nidal Hasan, an Army psychiatrist, was charged with premeditated murder and attempted murder.