Eight of the top 17 scoring teams and six of the top 19 yard producers are from the conference.
Per-team scoring in the Big 12 is 36.2 points a game. The next closest average is the Western Athletic Conference's 30.7.
The Big 12's per-team yardage is 461 a game, well ahead of the WAC's 428.
You want to talk efficiency?
There have been 371 touchdown drives in the Big 12. More than one-third (133) has covered 50 yards in five plays or fewer, and one of every five (74) has lasted less than a minute.
More big numbers were posted Saturday.
Kansas State and Oklahoma State combined for 985 yards and 51 first downs in the Wildcats' 44-30 win. Not included in the total yards were kickoff returns for touchdowns of 100 (KSU) and 80 yards (OSU).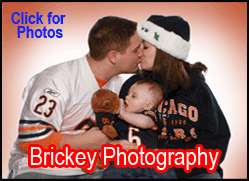 Baylor had Glasco Martin and Lache Seastrunk each go over 100 yards rushing, Nick Florence threw for 367 yards and the Bears totaled 666 yards in a 41-14 win over Kansas.
Landry Jones passed for 405 yards and four TDs and Clay Brennan rushed for 157 as Oklahoma amassed 593 yards in a 35-20 victory over Iowa State.
Texas A&M is the conference leader in scoring, and is fourth nationally, at 44.7 points.
Baylor is tops in the nation in yards, at 581.5; Oklahoma State is No. 2, at 575.9.
ACC GETS INTO THE ACT: Atlantic Coast Conference teams have combined to top 500 yards in total offense 30 times this season.
That's twice as many times as ACC teams went over 500 yards in 2011.
Florida State and Clemson are leading the way this season, each averaging better than 520 yards and 42 points a game.