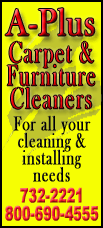 "We had to stop the bleeding, and there wasn't a way to do it other than coming out here tonight and getting a solid win," said Gasol, who scored 14 points. "We've got a little bit of tension out of ourselves right now."
Metta World Peace scored 18 points for the Lakers, who went 0-8 in the preseason and started the regular season 0-3 for just the fourth time in franchise history despite adding Howard and Steve Nash over the summer.
But the Lakers' growing worries about coach Mike Brown's new offense and their veteran roster's durability vanished for a night against the struggling Pistons, who never led and never threatened.
"We needed this bad, just to change the mood and give us some of that feel-good feeling," said Steve Blake, who tied his career high with five steals while starting in Nash's place. "Losing games was tough. I guess we did a good job of staying positive, but it feels good, that's for sure."
After their worst start to a season in 34 years, the Lakers occasionally resembled the powerhouse most expected to see this season -- even without Nash, who missed his second game with a small fracture in his leg. Los Angeles took a 28-point lead in the first half and stretched it to 36 points in the third quarter, with Howard dominating the paint and Bryant slipping easily into a playmaking role in the Nash's absence.
Howard excelled in the paint against Greg Monroe, hitting 12 of 14 shots -- most of them right at the rim -- and grabbing seven rebounds with just one foul.
"It's a relief -- more for Mike than anybody else," said Bryant, who appeared to play easily on his sore foot while taking just 10 shots and grabbing seven rebounds.
Brown is aware his offense is getting roasted by fans and critics everywhere from Toluca Lake to TNT's "Inside the NBA," but he's sticking with the motion-based schemes.
"We weren't perfect offensively, but I think everybody -- including us -- got a good taste of what it can be like," Brown said. "We're just barely scratching the surface on where this thing can go. ... Obviously, we needed a win. Every win we get gives us a little more belief on both ends of the floor."