For a few hours Sunday, people in the New York metro area could watch two good football teams play a hard-fought game. It was chance to cheer and yell and scream and forget about the past six days.
The Steelers' 24-20 victory probably didn't please the majority of fans at MetLife Stadium, but this game was about more than football. It was about life and helping people cope with it.
It was sports at its best.
"There are so many bigger things going on around here that what we do is not as important as real life," Steelers quarterback Ben Roethlisberger said after throwing for two touchdowns. "My thoughts and prayers go out to everyone else who are going through so much. There were so many emotions going on, I didn't know what to expect from it. But maybe we were able to take their minds off their problems just a little."
The Giants (6-3) had come into the game hoping to use it as a platform to raise the spirits of the millions of people in New York and New Jersey who lost their homes, been displaced and had a lifetime of dreams shattered by the worst storm to hit the area in decades.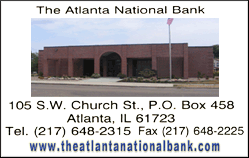 For three quarters they gave them hope, building a 20-10 lead on the play of its defense, highlighted by a 70-yard fumble return for a touchdown by linebacker Michael Boley.
The Steelers (5-3), however, dominated the final quarter. A 51-yard pass and run by Mike Wallace got them within a field goal and Issac Redman capped a career-best 147-yard rushing performance with a game-winning 1-yard touchdown run with 4:02 to go.
New York's final attempt to win one for the region ended with a three-and-out, and the Steelers ran out the clock.
"We had a lot riding on the game," Giants defensive captain Justin Tuck said. "Everybody knows what has taken place this past week in this area. A lot of us have been affected ourselves. We wanted to come out and give this region a reason to put some smiles on people's faces. That's frustrating in itself and knowing you had the opportunity to beat a great football team at home, and let that slip through your hands.
"We've been a team known for finishing and when we take the lead into the fourth quarter and we don't sustain that, that's frustrating," Tuck added. "That's not us. We have to look at this thing tomorrow and come back next week and try to get to 7-3."
The Steelers had a lot to do with the Giants problems. Their defense limited Eli Manning to 125 yard passing, held the running game to 68 yards and did not allow New York to gain a first down in the final quarter.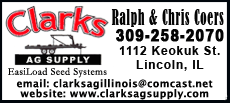 Pittsburgh accomplished that despite traveling to New Jersey on Sunday -- with the league's blessing -- so those displaced by the storm would not be kicked out of their rooms.
Outside, folks tailgated and tried to blunt some of the devastation from the week's superstorm. As Giants fan Courtney Davis, whose town of Sea Bright was washed away by Hurricane Sandy, said in response to holding the game: "We need this."