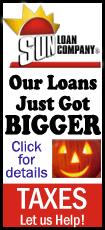 Somehow, they managed to maintain control and prolong their battle for the NASCAR Sprint Cup championship.
"Fortunately, we both stayed 1-2 and didn't crash, didn't lose a spot on the racetrack," Johnson said. "But I knew he was serious about the race lead prior to that and that took it to a new level. `'
Johnson still has the advantage, holding a seven-point lead with two races left after winning Sunday. But the five-time champion knows he's got a fight on his hands from the young challenger who is trying to get Roger Penske his first Sprint Cup title.
"The gloves are off and it's bare-knuckle fighting," Johnson said.
Before their big bang inside the final 10 laps, Keselowski was coming up the track with Johnson on the outside. After the No. 48 Hendrick Motorsports Chevrolet got loose, Johnson seemed to be charging ahead before they ricocheted off each other heading toward the frontstretch. They stayed side-by-side into the next lap, and appeared to scrape each other again -- and still had to get through another restart.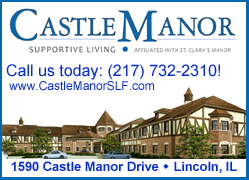 "I raced hard, and I'm sure someone would say dirty," said Keselowski, who overcame an early pit problem and got back up front by taking only two tires on one of the last stops. "Anytime you run close to certain guys you're racing them dirty according to some people. But I raced hard, and we both came back around, so there's something to be said for that."
When there was a third restart in the last 20 laps, for a green-white-checkered finish, Johnson regained the lead for the seventh and last time to win from the pole for the second week in a row. He charged on the outside after some more bumping, clearing Keselowski on the backstretch with 1 1/2 laps left.
But only after a little finger-pointing at Keselowski, who after his runner-up finish went to Victory Lane to shake the winner's hand.
"Just wanted him to use his head. There is no sense in taking us both out in the process," Johnson said. "That's the first time that we've really engaged at that level and raced each other that hard. To his credit, he did a nice job of getting right to the edge, and we brought home racecars. We weren't wadded up to look like a bunch of fools."
They go to Phoenix next week, where Johnson has won four times and finished fourth eight months ago in the second race of the season. Keselowski finished fifth then and has never won there.
The season finale is at Homestead.
Johnson led 168 of the 335 laps at the 1 1/2-mile high-banked track for his 60th career victory and the 700th in Sprint Cup for Chevrolet.