Luck broke the NFL's single-game rookie record by throwing for 433 yards in leading Indianapolis over Miami 23-20. He was 30 of 48 with two TDs and broke Cam Newton's mark of 422 yards set last season. And it came on the day coach Chuck Pagano returned to Lucas Oil Stadium for the first time since being diagnosed with leukemia.
"His presence is felt every day in the facility," Luck said. "But to see him in the flesh, in the locker room, to hear him speak I think gave all the guys a boost."
Luck, the first overall draft pick, showed it the most as Indianapolis (5-3) won its third straight after winning only twice a year ago. He has four 300-yard passing games, tied with Peyton Manning (1998) for the most by a rookie in a season.
"The kid, he continues to amaze," Reggie Wayne said after catching seven passes for 78 yards. "Hopefully I can help, you know, add on to his legacy that he's about to build."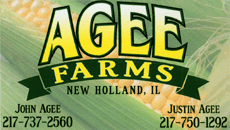 Martin could be doing the same for Tampa Bay (4-4). The Buccaneers' first-round pick rushed for a franchise-record 251 yards and four touchdowns in a 42-32 victory at Oakland -- his hometown. He scored on runs of 1, 45, 67 and 70 yards in the second half as he gashed what had been an improved run defense for the Raiders (3-5).
Martin, the 31st pick in April out of Boise State, became the first back since at least 1940 to score on three TD runs of at least 45 yards in one game, according to STATS LLC.
About 60 friends and family members witnessed Martin's magic.
"Everybody was there. It was awesome," he said. "It's surreal right now. I'm just doing my job out there. I'm honored."
He finished 45 yards shy of tying Adrian Peterson's single game record of 296 set in his rookie season in 2007 and joined Denver's Mike Anderson as the only backs with at least 250 yards rushing and four TDs in a single game.
"He's turned into a heck of a player here these last two weeks," Bucs veteran safety Ronde Barber said. "He's really jumped onto the scene, just the way he's handled the pressure that he's had to be the main guy here in our offense these past couple of weeks. It's impressive, man."
In other games, it was Atlanta 19, Dallas 13 as the Falcons remained the league's only unbeaten team; Chicago 51, Tennessee 20; Houston 21, Buffalo 9; Green Bay 31, Arizona 17; Denver 31, Cincinnati 23; Pittsburgh 24, the New York Giants 20; Baltimore 25, Cleveland 15; Seattle 30, Minnesota 20; Carolina 21, Washington 13; and Detroit 31, Jacksonville 14.
On Thursday night, it was San Diego 31, Kansas City 13.
Monday night's game has Philadelphia (3-4) at New Orleans (2-5).
Off this week were New England (5-3), San Francisco (6-2), St. Louis (3-5) and the New York Jets (3-5).
FALCONS 19, COWBOYS 13
At Atlanta, Matt Bryant made four field goals and Michael Turner had a tiebreaking 3-yard touchdown run in the fourth quarter. Turner had 20 carries for 102 yards and Matt Ryan had a season-high 342 yards passing for the Falcons (8-0).
Tony Romo completed all six passes for 78 yards, including a 21-yard scoring pass to Kevin Ogletree, on the Cowboys' touchdown drive in the fourth period, but Atlanta used up 5 minutes, 4 seconds, leaving only 17 seconds left after Bryant's 32-yard field goal.
The Falcons have never been undefeated halfway through a season.
BEARS 51, TITANS 20
At Nashville, Chicago's defense was dominant once more.
Brian Urlacher returned an interception for a touchdown, while cornerback Charles Tillman forced four fumbles and Chicago created five turnovers while winning its sixth in a row.
The Bears (7-1) scored a franchise-record 28 points in the first quarter. They took control by forcing three turnovers in the first 13 minutes and turning them into 14 points. Urlacher went 46 yards for his score.
Jay Cutler threw three TD passes to Brandon Marshall.
The Titans (3-6) had only Chris Johnson's 80-yard run as a highlight.
TEXANS 21, BILLS 9
At Houston, Matt Schaub threw two touchdown passes, Arian Foster ran for 111 yards against Buffalo's NFL-worst rushing defense, and Andre Johnson caught eight passes for 118 yards. Foster scored for the fifth straight game for Houston (7-1), which has the AFC's best record.
Mario Williams had a sack and five tackles in his return to Reliant Stadium after signing with the Bills (3-5) in the offseason. The Texans made Williams the No. 1 pick in the 2006 draft and he's still Houston's career sacks leader (53).
"I was at least going to get one," Williams said. "I couldn't just come in here and not. I had to at least somehow, some way get one. I wish it would have been more. I definitely had some more opportunities."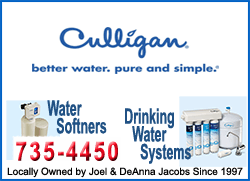 PACKERS 31, CARDINALS 17
At Green Bay, Tom Crabtree's 72-yard touchdown was the Packers' longest of the season, and Randall Cobb added two TD catches. The Packers (6-3) also found a running game with a season-high 176 yards on 39 carries.
Green Bay goes into its bye week with a four-game winning streak. The break comes at a good time for the Packers, who lost star linebacker Clay Matthews, WR Jordy Nelson and tackle Bryan Bulaga to injuries.
Arizona (4-5) is going the other way with five straight losses.