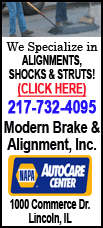 As far as basketball teams go, however, the Lincoln College women's basketball team was superb this weekend.

The Lady Lynx tallied two wins in their season-opening tournament at the Lincoln Center, defeating Wilbur Wright Community College 72-16 on Friday night before downing Moraine Valley Community College 60-47 on Saturday afternoon.

Coach Carol Wilson and her team used a similar formula to win both games: swarming defense complemented by accurate 3-point shooting on the offensive end. The Lady Lynx sank 10 of 26 3-point attempts in the two games, while forcing 63 turnovers from their opponents. Lincoln College held Wilbur Wright to just 10 percent shooting from the field in their first game, then held Moraine Valley to 25 percent shooting in their second contest.

The second game was the more competitive of the two contests.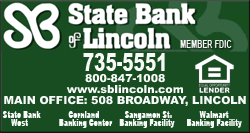 Lincoln College 60, Moraine Valley 47
The Lady Lynx cruised out to a 34-20 lead in Saturday's contest, but a rash of turnovers would trouble them just before halftime, which limited their advantage to only 36-32 at intermission.
Pesky defense would allow Lincoln College to pull away, though, in the second half, as the Lady Lynx would extend their lead to as much as 58-38. Moraine Valley shot just 4 of 27 from the field in the second half.
"Today we got out to a good start," said Wilson. "We had them down early by playing good defense, and we did a pretty good job on the boards. We hit the open shot without trying to do too much offensively; then we kind of let it slip away because of some careless mistakes."
Those careless mistakes materialized into turnovers. Lincoln College finished the game with 31 turnovers in all.
The Lady Lynx used a 64-48 rebounding edge to help limit the problems caused by their turnovers.
"If you can play defense and rebound, you can stay in the game," said Wilson. "And defense and rebounding are two things you don't have to be athletic or tall to do. I stress that because we aren't tall and we have to do all of the little things on defense to combat the mismatches we're going to have because of our height."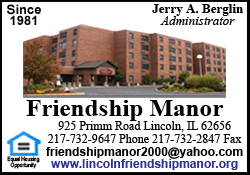 Lincoln College was led by Ally Friday, who finished with 13 points and also had three blocked shots. Freshman Cassidy Jennings finished with 11 points, including three 3-pointers, and had five assists. LCHS graduate Edraniel Tookes finished with six points and nine rebounds.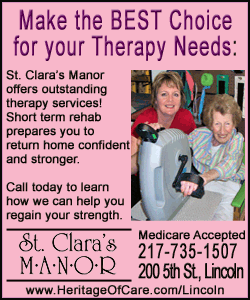 Lincoln College 72, Wilbur Wright 16
The Lady Lynx also used a fast start to their benefit in their first contest, pouncing on Wilbur Wright to take a 44-3 halftime lead.
The game's outcome was never really in jeopardy from that point, and Wilson was able to use every available player for significant minutes. Eleven players in all got into the scoring column for Lincoln College.
"It's early. I want to give them all a chance to see what they can do. But it's going to take all of them," said Wilson. "I think if I have more people step up, then that will take some of the pressure off of Ally. My biggest concern coming in was how many double teams Ally would see. (On Saturday) they tried double-teaming her and other people stepped up. That's what it's going to take."
Tookes led Lincoln in scoring, finishing with 13 points and six rebounds. Jennings added 12 points while Friday added 10 points. Sophomores Erika Spiller and Jessica Miller added eight points and seven points respectively.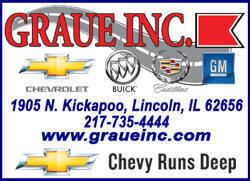 Wilson was pleased with Tookes' performance throughout the weekend, both on offense and in terms of rebounding.
"She's doing little things right. Ed is getting a real feel for the game now. She knows what to expect," said Wilson. "I wish she was 4 inches taller. She uses her body so well, I just wish she had that other 4 inches to get those rebounds that she's just missing by fingertips. That's all I ask her to do is play hard.
"I think she and Cassidy played great for their first two games as freshmen. They've come in, done the little things right; they haven't panicked. They've made some mistakes, but I'm OK with that as they try to learn from them."
While content with two victories, Wilson is hoping to see her team improve in limiting their turnovers over their three games this week. The Lady Lynx travel to Sauk Valley on Monday night before hosting Black Hawk East and Lakeland on Wednesday and Saturday.
"I am pleased with the first two games. We played well," said Wilson. "Hopefully in the next week, especially before we play Lakeland, we can work on handling pressure a little bit better."
[By JUSTIN TIERNEY]