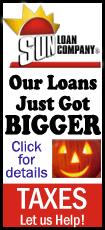 The Magic trailed by as many as 13 points early in the second half, but used a 40-point third quarter to build as much as a 21-point cushion in the fourth.
Luis Scola led the Suns with 24 points and Michael Beasley added 22. But Phoenix's shooting eroded overall in the second half.
With the victory the Magic opened a season 2-0 for the first time since 2009-10. The Suns lost their fifth straight game in Orlando.
The Magic hit the road for the first time Tuesday for back-to-back games at Chicago and Minnesota.
In just its second game of the season, Orlando coach Jacque Vaughn had to go to his bench to fill his starting lineup because of injuries to point guard Jameer Nelson and small forward Hedo Turkoglu.
Turkoglu broke a bone in his left hand during the Magic's season-opening victory Friday over Denver. Nelson made it through that game, but afterward was diagnosed with a strained hamstring and groin, and sprained ankle.
Vaughn gave rookie DeQuan Jones and free agent pickup E'Twaun Moore the nod in their place. Moore played with Boston last season, but it was the first NBA start for Jones.
It was hard to tell if the Magic missed a beat without them, though.
The Suns led 71-60 early in the third quarter before the Magic went on a 26-5 run to take an 86-76 edge entering the fourth. In all, the Orlando outscored Phoenix 40-20 for the period, connecting on six 3-pointers and 16 of 24 shots.
At one point during the spurt, Davis knocked a loose ball out of bounds off a Suns' defender and he turned and implored the crowd, which replied by cheering loudly in support.