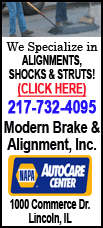 The Huskies, who lost 87-65 to Towson in an exhibition Thursday, stayed close against the Orange at the outset. Nasir Jones hit a 3-pointer from the wing and followed with a runner in the lane to move Bloomsburg within 15-12 less than 6 minutes into the game.
Syracuse stretched the lead to 22-12 as Southerland and Triche combined to score 13 points in a 16-5 surge, but Bloomsburg was within 26-20 on Nnamdi Njoku's 3-pointer from the wing at 8:57.
That was it for the Huskies in the half as Syracuse closed with a 34-4 run to make it 60-24.
Michael Carter-Williams had 15 points and eight assists with two turnovers, C.J. Fair had 12 points and freshman Jerami Grant had 11 points. Redshirt freshman guard Trevor Cooney, back after a tonsillectomy, played 23 minutes and scored six points, hitting 2 of 5 from long range.