Not yet anyway.
Charles Tillman forced four fumbles, and Brian Urlacher became the latest defender to return an interception for a touchdown as the Chicago Bears scored their most points since 1980 in blowing out the Tennessee Titans 51-20 Sunday.
Smith said it's a little early to decide just how good these Bears are.
"We like where we are right now," Smith said. "I know this defense is doing some things that no other defense has done that I've been a part of. You know scoring touchdowns, the amount of takeaways we've been able to get. That is special what we have going at the halfway point."
The Bears (7-1) reached the midpoint having won six straight, and Tillman, the NFC defensive player for October, made sure they avoided a sluggish start by stripping the ball from Titans receiver Kenny Britt on Tennessee's first offensive play. Tillman followed that up by knocking the ball away from Chris Johnson twice and finally from tight end Jared Cook.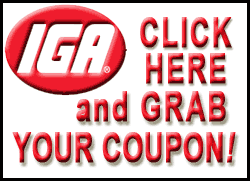 "I have never seen anything like it," Urlacher said. "Every week it seems like we are talking about one of those two corners doing something like that. A defensive lineman I can understand getting sacks, but as a corner to get four like that, it's unbelievable."
The Bears topped the 50-point mark with 10 minutes left when Jay Cutler and Marshall connected on their third TD pass, and Chicago posted its highest-scoring game since matching a team record in a 61-7 win over Green Bay on Dec. 7, 1980. The Bears kicked it off with a franchise-record 28 points in the first quarter keyed by creating three turnovers in the first 13 minutes, resulting in 14 points.
Urlacher became the latest Bears defender to score on an interception return. They have done it a club record seven times -- no other NFL team had returned six for TDs through the first seven games of any season.
"We have been waiting for Brian to really step up like that," Smith said. "Outstanding job by him. Touchdown, caused fumble, recovered fumble. The defense was a frenzy out there, really taking the ball away."
The Titans (3-6) wound up allowing their most points since being routed 59-0 on Oct. 18, 2009, by New England, and it easily was a low point for a team that came in allowing 32.1 points per game.
"I don't think there is any way to explain it other than the fact we did our best to give that game away in the first quarter," Titans coach Mike Munchak said.
Making it worse was that coaches had warned the Titans all week about protecting the ball from the Bears.