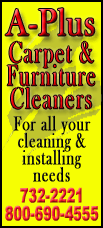 He did it in a statement last month that said a lot about how far he has come since the days he and his buddies thought nothing about killing dogs that weren't good enough to make a few bucks for his Bad Newz Kennels.
"This is an opportunity to break the cycle," said Vick, who said he understood how some people might be upset he had a dog. "To that end, I will continue to honor my commitment to animal welfare and be an instrument of positive change."
That Vick has come this far in his personal rehabilitation is a testament to his perseverance. He did his time -- 18 months of it in the federal prison at Leavenworth -- then spent some of his time speaking to kids about animal cruelty and the dangers of dogfighting.
If he hasn't been completely forgiven by dog lovers, he's probably no longer No. 1 on their target list to hate. Getting a family dog was just one more step in his path toward redemption, a picture of he and the kids with it on the family Christmas card will probably be the next.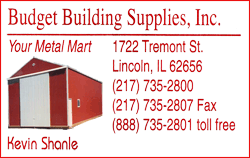 If only the football part was going as well.
Stumbling badly after three straight losses, Vick and the Eagles travel to New Orleans for a Monday night game that is about as must-win as it gets. Lose to the Saints and their pathetic defense with games against division foes Dallas and Washington up next, and a season that began with high expectations could be over before the first Thanksgiving turkey is carved.
That likely would mean the end of coach Andy Reid in Philadelphia, who is on notice to deliver more than an 8-8 record this year. And with Reid goes Vick, despite the $100 million contract he signed before the beginning of last season.
That's life in the NFL, where the only guarantee is there are no guarantees.
Before you start feeling sorry for Vick, though, consider this: Four years ago he was mopping floors at night for 12 cents an hour in a federal prison in Kansas. He had filed for bankruptcy and owed millions he didn't have despite a $130 million deal he signed in 2005 with the Atlanta Falcons.
Reviled everywhere as a dog abuser, his future was more than just uncertain. Even when he got out of prison his only real offer to play football came from the UFL, and there was no guarantee Commissioner Roger Goodell would even allow him to return to the NFL.
Getting booed by Eagles fans and worrying about your job security doesn't seem nearly as bad after that.
There's already a growing chorus in Philadelphia to turn the future of the team over to rookie third-round pick Nick Foles, who had an impressive preseason. And while Reid insists Vick is his quarterback, he also understands that unless the Eagles start finding ways to win -- and do it quickly -- his job is every bit as tenuous as the guy he's supporting under center.