A year after retired assistant coach Jerry Sandusky's arrest on child sex abuse charges, the fallout from one of the worst scandals ever in higher education promises to linger still for months, if not years, to come. New charges that former university president Graham Spanier and two other officials conspired to conceal allegations against Sandusky provided the latest agonizing reminder.
Sandusky, 68, was sentenced last month to at least 30 years in prison after being convicted in June on dozens of criminal counts covering allegations on and off campus. He has maintained his innocence and is pursuing appeals.
Speaking Friday in Washington, university president Rodney Erickson said "we can expect more fallout" with civil lawsuits and more criminal proceedings on the horizon.
Many alumni, students and State College residents are weary of the seemingly endless trickle of developments since Sandusky's arrest on Nov. 5, 2011.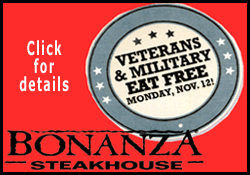 Most students at the Hetzel Union Building lounge paid no attention Thursday to the news about the charges against Spanier airing on the big-screen television. They were more engrossed in texting friends or working on laptops.
Others questioned before a Bruce Springsteen concert that night in State College expressed a mix of apathy and anger about the latest charges, fatigue over yet another development in a year full of shocking ones. Many said they were tired of the media scrutiny.
Asked to describe the Sandusky investigation, Joe McDonald of State College said, "Let's wait until it all plays out, and then we'll know more."
And how has the school handled the aftermath of the scandal a year later?
"I think treading water, but let's wait until everything comes out," McDonald said before walking away.
Lawyers for Spanier and the other officials charged, athletic director Tim Curley and retired vice president Gary Schultz, have maintained their clients' innocence.
"People of this character do not do, have not done what they're charged with," Schultz's attorney Tom Farrell said after his client and Curley were arraigned on the new charges Friday. Curley and Schultz have also maintained their innocence to earlier charges of perjury and failing to report an abuse allegation.
In the year since Sandusky was first charged, the school has appeared to accept the inevitable tide of changes but worked to maintain control where it could. A "moving forward" message established from the stately Old Main administration building is part of a $2.5 million contract with public relations firms to repair the school's image.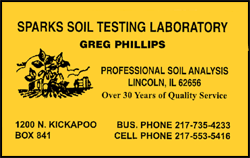 Erickson, who took over after Spanier left under pressure four days after Sandusky's arrest, promised this week at the university's inaugural conference on child sex abuse prevention research and treatment that the school would be a leader on such issues.
And many recommendations that resulted from the school's investigation into the scandal have been put in place, including tighter security restrictions around athletic facilities. The new leaders of the board have promised to closely study the report's recommendations to improve governance and oversight.
The most popular move university leaders made was the hiring of new football coach Bill O'Brien. In the face of NCAA sanctions that could weaken the marquee football program, he has galvanized support among alumni, students and fans.
"We've really rebuilt as a university," senior Ingrid Kaplan said Thursday at the campus student union. "There's still a lot of rebuilding because of the new charges ... but I think overall we've really come together as a university to show that this will not bring us down regardless of how bad the situation is."