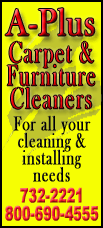 But she's certain of one thing -- it's only "a matter of time" before she'll be world No. 1 again.
Serena and older sister Venus arrived in South Africa on an early flight from Nigeria, though Serena told reporters at a luxury hotel and casino complex how nice it was to be in Australia. She quickly corrected her slip, joking that she was already focused on next season.
"I'm already thinking of the Australian Open," she said, smiling. "I'm constantly thinking of Grand Slams."
Venus also was feeling the travel fatigue after the siblings' arrived in Johannesburg after a busy three-day stop in Nigeria that included an exhibition match against her sister in Lagos. She opened the morning briefing with "good afternoon."
The duo arrived more than two hours late because of flight delays. But they were applauded once they arrived.
"It's so great to be in South Africa," Venus said. "It's an honor to be here."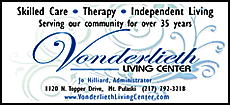 The sisters went to the famous Johannesburg township of Soweto to pass on some tips to a group of local children, who got to hit balls with the multiple Grand Slam winners at the township's Arthur Ashe Tennis Centre.
The biggest cheer there was for a young boy in a bright red cap and white T-shirt who hammered a forehand winner past Serena. It also earned him a wide smile and a high five from Venus.
The sisters were in Africa in support of a women's charity, but also spent time coaching young kids in Nigeria and South Africa. They'll renew their rivalry on court in a second exhibition match on the tour in Johannesburg on Sunday in front of a sellout crowd of 4,000 fans.
It's understandable that Serena wants to get to Australia and on court at a major tournament soon. She had a stellar second half of 2012, when she won Wimbledon, Olympic gold, the U.S. Open and the season-ending WTA Tour Championships.