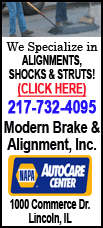 Graue and his band of buddies have made quite a name for themselves in Logan County and beyond as being the "go-to" guys for excellent smoked and barbecued meats.

The R.J. Bow Tie BBQ team consists of Graue; Jim Bishop, who is Graue's best friend since first grade at Carroll Catholic; Bishop's brother-in-law, Todd Courtwright; and his close friend Marc Schoonover.

For Graue, getting into barbecues was a natural succession from childhood. He fondly remembers scooting a step stool up to the kitchen counter next to his mom and helping her prepare meals for the family when he was a kid.

The fun of cooking is something Graue has never outgrown. He says that instead it became a hobby that he constantly enjoys.

However, it has only been in the last 20 or so years that he's become interested in barbecues and smoked meats.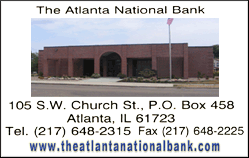 He explained that it happened probably in 1992 or '93, when he was attending a horse show at the Illinois State Fair. Outside the arena there was a barbecue stand called "Cowboy Barbeque," which was owned by a Texan named Dallas Green. The stand was selling a sandwich called the "Biggun," which was a brisket sandwich. Graue says he bought the first one and it was really good.
"In that one day," Graue says, "I ate three of those sandwiches, and I thought, 'Man, I've got to figure out how to make this.' From there I got interested in studying barbecue and how it is cooked."
Graue says the history of barbecue is quite interesting in itself. The idea of slow-cooking meats actually originated in the days of slavery in the Deep South. Graue says plantation owners would slaughter their animals, do the butchering and save the best cuts of meats for themselves. The tough and less desirable cuts they gave to their slaves.
Those slaves are the ones who figured out that if they cooked the meat very slowly at a low temperature, it would break down and become tender and very flavorful.
Graue also says barbecue changes according to region. Today, smoked meats found in the South are primarily pork products with a vinegar and tomato-based sauce. In the East and the western parts of the Carolinas, the sauce is a mustard base. Moving on toward the Mississippi, it becomes a tomato base with more spice because of the spice trade that came up via the Mississippi River.
In the East, meats are generally pork, but as one moves into the Texas region, it becomes beef because that is the animal they raise. They also use a tomato and honey-based sauce.
Graue says Kansas City has then become the melting pot of barbecue, with chicken, pork and beef because of all the stockyards and rail traffic in the area.
Graue sums it up by saying: "Barbecue is not the same in Memphis as it is in eastern North Carolina. Barbecue is not the same to someone who lives in Texas as it is to somebody in Kansas City."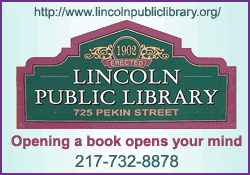 Graue says his team does a lot of cooking for fun as well as for fundraisers and charity events. They have participated in only a handful of competitions.
One reason they haven't done a lot of competing is because of the time investment. Graue says generally it takes a week to get ready to go to a competition, two full days once they arrive and a couple of days afterward to unpack and recuperate.
The team did attend a competition recently at the Anchor Boat Club on Lake Springfield, where they did very well in chicken, placing third.
Graue explains that chicken is a tough item to do well. He says most competitors choose to cook thigh meat because chicken breast will end up too dry, and there is really not enough good meat on drumsticks and wings.
Fortunately, he says, he has a great team that really knows how to get the job done.
Graue says they also get a lot of assistance from Charlie Lee and his meat cutters at Lincoln IGA.
Competitors provide their own meat at the competitions. Graue says when he orders chicken for a competition, IGA will pull out a case of approximately 250 to 300 thighs, and their meat department goes through the case and pulls out 30 that are similar in size and shape.
When Graue gets them, he then works to trim them down to a nice-looking competition piece of meat.
Graue says for 30 thighs, he spends about two hours just on trimming. Using a cleaver, he cuts off the knuckle on each end, which helps remove the gristle and squares the piece up side to side. He then cuts off a big portion of the skin on the front side and a big fatty piece of gristle on the back. Using kitchen shears, he trims up the sides and in the end has a nice square piece of meat with a patch of skin on the top.
In Kansas City Barbeque Society competition, there must be skin on the chicken. The highest score comes when the judge can bite through the skin, into the meat and get a nice bite of both at the same time.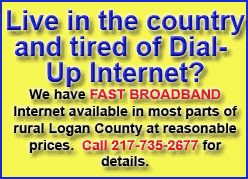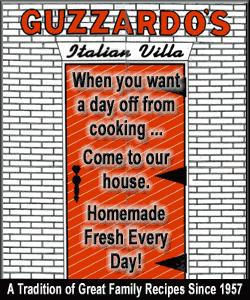 During the competition, the thighs are placed on the smoker for approximately 45 minutes at 300 degrees. They are then placed in a food service pan. The meat is dressed with a mix of butter, chicken stock and barbecue sauce and topped with a pat of butter on each piece.
The pan is then covered and put back on the hot end of the smoker for an hour. Then it is pulled out and allowed to rest for one hour. The thighs are then moved to a kettle grill, topped with two sauces and honey, and allowed to actually grill to the final perfection.
One of the benefits for Graue in doing the KCBS competition in Lincoln is some of the tricks he has learned.
"I called some of these guys up that have been here, and I say this is what I'm doing for this contest, and every one of them was willing to share," Graue says. "I preface it with, 'I'm probably never going to compete against you in competition.'"
Graue says he talked to about six professional competitors prior to the competition, and each one of them was willing to offer advice.
Speaking about how he has learned over the years, Graue was asked if he had one particular role model or mentor, and he immediately said Mike Mills. For some the name may sound familiar because it came up back in April in an interview with Tom Payne, when he was preparing to open Fat Boys in Lincoln. Payne has also learned much from Mills in perfecting his own recipes.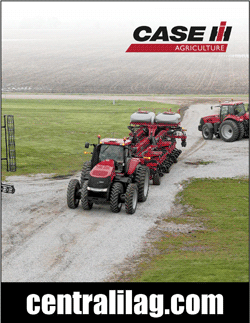 Mills is the owner of the 17th Street Grill in Murphysboro and also the owner of Blue Smoke in Manhattan, N.Y., plus three restaurants in Las Vegas. He's written a variety of books on the art of smoking and barbecue.
Graue says Mills has been very helpful over the years and has become a true friend. He visits Lincoln and has even purchased a vehicle from Graue Chevrolet.
Graue said smokers are a special group. When they get together for a competition, there is a lot of socializing. It is a group of people who share a common interest and enjoy being with like-minded people.
In talking about competing, Graue was asked if he has ever had an "oops" moment: that thing that you just didn't know to do, or not do. He says it was the day his entries in a competition were disqualified.
He explained that they were putting together a rib entry and planned on submitting six nice ribs and six nice rib tips. To get the best rib tip, Graue chose his tips from the brisket side of the ribs, which contained no bones. According to KCBS rules, the meat has to contain bone, even on the rib tips, so he was disqualified in the entry.
"They came walking back over with our box and a great big 'D' on it, and I thought… ooooh this isn't good." He laughed, then added, "But you live and learn."
For Graue, placing well in a competition is something to be proud of, but it is the work the team has done for local organizations that he finds the most satisfying.
Graue and his band of barbecuers do a fundraiser cookout each year for the local Boy Scouts. To date they've had this fundraiser for five years. It is a pulled pork dinner that last year raised approximately $9,000 for the troop. Graue says the boys sold 1,500 tickets and his team cooked approximately 900 pounds of meat.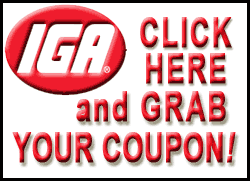 Graue is also pleased with the contribution his team has made toward Cheeseburger in Paradise, an annual fundraiser hosted by the local Community Action agency. The funds raised help support senior programs in Logan County that are administered by the agency.
Graue says they have donated products three years running to the auction at the fundraiser. The first year, the team donated a barbecue package: five racks of ribs, 5 pounds of pulled pork, sauce and rub. The first year it brought $275. The second year the same package brought $875, and last year it brought $1,600. Plus, the local KCBS committee got permission from the Kansas City Barbeque to auction off four honorary judges' seats at the local competition. That brought in $700. Graue says the total funds raised at the event were approximately $25,000, and barbecue contributed about 10 percent of that total.
"This barbecue thing within Lincoln just seems to have taken off. It has been really interesting and exciting to be involved with it," he said. "I just wish I had more time to do competition."
But, in the meantime, Graue is happy to share his talents with family and friends, and he's particularly happy to be so heavily involved with the Lincoln barbecue competition during the balloon festival. Graue had a lot to say about that competition, and LDN will bring that to you in the near future.
[By NILA SMITH]