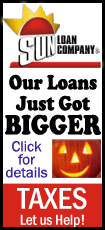 Cyprus is negotiating with its European partners to receive rescue loans because of its stalling economy and ailing banks.
Cyprus' government on Monday dismissed a media report that cites the German BND intelligence agency as saying that a bailout for the island nation would primarily benefit Russians who have stashed euro20 billion ($25.55 billion) in its banks, more than Cyprus' GDP of euro18 billion.
Several German lawmakers since voiced concern over the bailout.
The opposition Greens' lawmaker Priska Hinz said the government agreed Tuesday to share the intelligence report, saying "especially on Cyprus, by now there are more questions than answers."