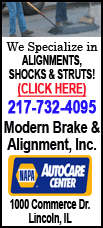 The Federal Court ruling on Monday is the first in the world on a rating agency's liability for investors' losses and may have implications for Fitch and Moody's.
Judge Jayne Jagot ruled that S&P and ABN Amro, which is now owned by the Royal Bank of Scotland, were liable for advice given and distribution of the derivatives to several Australian local governments.
The value of the derivatives, which were rated AAA by S&P, tumbled during the crisis.
S&P plans to appeal the decision, which could cost it and the bank 30 million Australian dollars ($31 million) in damages.