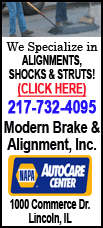 The company, based in Brea, Calif., is the sole distributor of Suzuki Motor Co. vehicles in the continental U.S.
In documents filed with the U.S. Bankruptcy Court in the Central District of California, the company estimated that its debts and liabilities range from at least $100 million to as much as $500 million.
It also said it has between 1,000 and 5,000 creditors.
American Suzuki Motor said it has enough cash to operate during the restructuring and intends to honor all car warranties and buyback agreements. It will work with its car dealerships to help them transition into parts-and-service operations. In some cases, the dealerships will be shuttered, it said.
Once it exits bankruptcy protection, American Suzuki Motor said it will focus on selling Suzuki motorcycles, all-terrain vehicles and marine outboard engines.
It said that it is exiting the car business because of slow sales, unfavorable foreign exchange rates and high costs due to U.S. regulatory requirements.