His music publishing company, Boosey & Hawkes, called him an "iconic American composer." It didn't give the cause of his death.
In a 1992 Associated Press interview, Carter described his works as "music that asks to be listened to in a concentrated way and listened to with a great deal of attention."
"It's not music that makes an overt theatrical effect," he said then, "but it assumes the listener is listening to sounds and making some sense out of them."
The complex way the instruments interact in his compositions created drama for listeners who made the effort to understand them, but it made them difficult for orchestras to learn. He said he tried to give each of the musicians individuality within the context of a comprehensible whole.
"This seems to me a very dramatic thing in a democratic society," he said.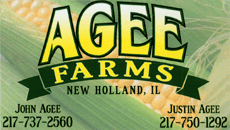 While little known to the general public, he was long respected by an inner circle of critics and musicians. In 2002, The New York Times said his string quartets were among "the most difficult music ever conceived," and it hailed their "volatile emotions, delicacy and even, in places, plucky humor."
Carter had remained astonishingly active, taking new commissions even as he celebrated his 100th birthday in December 2008 with a gala at Carnegie Hall.
"I'm always proud of the ones I've just written," he said at the time.
In 2005, his "Dialogues," which had premiered the previous year, was a finalist for the Pulitzer Prize in music. And in 2006, his "Boston Concerto" was nominated for a Grammy Award as best classical contemporary composition.
Carter won his first Pulitzer Prize in 1960 for his Second String Quartet; his second award was in 1973 for his Third String Quartet. The Juilliard String Quartet chose to mark its 45th anniversary in 1991 with a concert of all four Carter string quartets. A fifth quartet came out in 1995.
When the first National Medal of Arts awards were given in 1985, Carter was one of 10 people honored, along with such legends as Martha Graham, Ralph Ellison and Georgia O'Keeffe. The awards were established by Congress in 1984.
The New Grove Dictionary of American Music said that at its best, Carter's music "sustains an energy of invention that is unrivaled in contemporary composition."