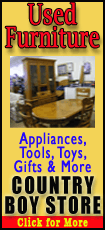 "You can't tire a man out who's already tired," says Cyrus, 51, in the darkened theater after a recent rehearsal. Still, there's something exhilarating in his eye. "Sometimes you've just got to step up to the plate to learn something new."
It's a big step indeed for the man who brought us "Achy Breaky Heart" as well as his daughter Miley Cyrus. For seven weeks, Cyrus will be playing the ethically challenged lawyer Billy Flynn, a part played by Richard Gere in the film version of "Chicago." His run starts Monday and ends Dec. 23.
Set in the 1920s, the musical is a scathing satire of how show business and the media make celebrities out of criminals. It has Bob Fosse-inspired choreography, skimpy outfits and killer songs such as "All That Jazz," "Cell Block Tango" and "Mr. Cellophane."
If it seems that Kentucky-born Cyrus is really out of his element in a jazzy, bluesy musical, he's quick to remind you that he was discovered in the early 1990s playing the Ragtime Lounge in Huntington, W.Va.
"Here I am, in some ways, I'm back to the ragtime only it's a whole lot bigger and it's in the middle of the center of the universe. It's on Broadway but I'm back to my ragtime roots," he says.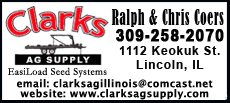 Cyrus, who in person is as amiable as a pair of well-worn cowboy boots, is having something of a creative burst these days following personal turmoil. He filed for divorce from his wife of 17 years in 2010 only to call it off five months later. Now, in addition to Broadway, he has a new album out, the slyly titled, "Change My Mind," and an autobiography due out in the spring.
"I can't sit still. I'm sure if they'd have diagnosed me as a kid they'd have said I have ADHD. And maybe I do, but thank God they didn't give me something to stifle that," he says.
His work ethic seems to have rubbed off on his kids. His daughter Brandi, whom he hasn't seen in two months, stops by the theater to say hello before she continues her tour with her new band, Frank and Derol.
Brandi Cyrus says she's proud of her father and thinks he'll tame Broadway. "My dad's a performer, above anything else. Whether it's on TV or it's onstage playing music," she says. "Put him in front of a crowd of people -- even if its three people -- he'll entertain you until the night is over. He's great at it. I'm excited for him."
Before Cyrus went off to get shoes made -- he was rehearsing in his own old cowboy boots -- the singer talked about the stage, his music and Miley's engagement to Liam Hemsworth, the younger brother of "Thor" actor Chris Hemsworth.
___
AP: What's a country boy doing on Broadway?
Cyrus: It turns me on to do things where I can grow as an actor, as a singer, as a songwriter, as a musician. I like doing things that challenge me. Some of the artists that I've been a big fan of are those artists who continue to go through evolutions and reinvent themselves. I think that's important sometimes -- reinvent. Think of Cher, Kenny Rogers, Dolly Parton.