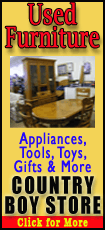 Within hours, a prosecutor said Monday, a cape-wearing Bales embarked on a killing spree of his own, slaughtering 16 Afghan civilians before returning to the base in predawn darkness, bloody and incredulous that his comrades ordered him to surrender his weapons.
"I thought I was doing the right thing," a fellow soldier recalled him saying.
The details emerged at the opening of a preliminary hearing in Bales' case at Joint Base Lewis-McChord, offering the clearest picture yet of one of the worst atrocities of the Iraq and Afghanistan wars.
The prosecutor, Lt. Col. Jay Morse, said that after Bales attacked one village near his post at Camp Belambay, he returned, woke a colleague to report what he had done, and said that he was headed out to attack another village.
"I never got out of bed, sir," the colleague, Sgt. Jason McLaughlin, testified. "I thought it was ridiculously out of the realm of normal possibility, sir."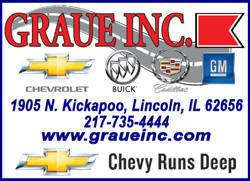 The March 11 attack on the villages of Balandi and Alkozai prompted the U.S. to halt combat operations for days in the face of protests. It was a month before military investigators could reach the crime scenes.
Bales, 39, faces 16 counts of premeditated murder and six counts of attempted murder. The hearing could last up to two weeks and will help determine whether the case goes to a court-martial.
Bales has not entered a plea. His attorneys have not discussed the evidence, but say Bales has post-traumatic stress disorder and suffered a concussive head injury during a prior deployment to Iraq.
The father of two from Lake Tapps, Wash., wore green fatigues and sat beside one of his civilian lawyers as an investigating officer read the charges against him and informed him of his rights.
When asked if he understood them, Bales said, "Sir, yes, sir."
The defense did not give an opening statement. Bales was not expected to testify.
McLaughlin recalled that before Bales left his room, he said, "Take care of my kids."
McLaughlin's response: "No, Bob. Take care of your own kids."
McLaughlin said he went back to sleep until his 3 a.m. guard shift, and forgot about the conversation until two Afghan soldiers approached him to say shots had been fired.
"It felt like a thousand pounds of bricks hit me in the chest," he said. "I ran to see if Sgt. Bales was in his room."
He wasn't, McLaughlin said.
A surveillance blimp captured video of a caped man -- identified as Bales -- returning to the base. He was greeted by McLaughlin and other soldiers with "weapons at the ready," said Morse.

McLaughlin said Bales' first words were: "Are you (expletive) kidding me?"
McLaughlin testified that Bales then turned to himn and asked: "Mac, did you rat me out?" McLaughlin replied, "No."