The patriarch died of heart failure early Tuesday at a Sofia hospital where he had been for a month, the Holy Synod said in a statement.
The Holy Synod of 13 senior clergy will meet to make funeral arrangements and choose an interim patriarch until a larger Church Council is held within the next four months to pick Maxim's successor, church officials said.
Orthodox Christianity is Bulgaria's dominant religion, followed by more than 80 percent of the country's 7.4 million people. Maxim was the church's leader for more than four decades, bridging the country's transition from communism and withstanding efforts to oust him by the new democratic government and rebel priests who saw him as a communist stooge.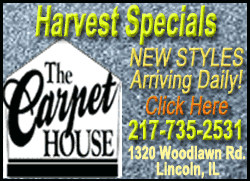 Born on Oct. 29, 1914 as Marin Naidenov Minkov, he graduated from the Sofia Seminary in 1935 and entered Sofia University's theology department in 1938, before rising through the church ranks to be named Patriarch on July 4, 1971.
After the collapse of communism in 1989, the new democratic government sought to replace communist-appointed figureheads, including the patriarch, but because of the division between church and state such a decision could only be made by the church. It split between supporters of Patriarch Maxim and breakaway clergymen, who attempted to oust him and then formed their own synod.
The division plunged the church into turmoil, with occupations of key church buildings; priests breaking into fistfights on church steps; and water cannons and tear gas being turned on rebel bishops to clear the main Alexander Nevski cathedral.
For more than a decade, the two synods existed side by side, with the dissidents claiming to have rallied 30 percent of the country's 1,000 priests to their cause. The majority of believers stayed loyal to Maxim, who was recognized as legitimate by the church's other patriarchates.