However, Jessica Tata's defense team declined to say how many witnesses, if any, they planned to call Tuesday to testify in a Houston courtroom.
Prosecutors rested their case against Tata on Monday after calling about 30 witnesses over nearly two weeks.
Investigators allege that Tata had left the seven children she was caring for alone at her home to go shopping at a nearby Target store when oil in a pan ignited atop a stovetop burner that had been left on. The children in the February 2011 fire ranged in age from 16 months to 3 years old.
Tata's attorneys insist she never intended to harm the children and that she tried to save them from the fire.
Tata, 24, is charged with four counts of felony murder but is currently being tried only in the death of 16-month-old Elias Castillo. She faces up to life in prison if convicted.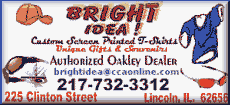 During Tata's trial, which began Oct. 24, surveillance video was presented that showed her shopping at Target just before the fire occurred. A former Target manager told jurors that Tata did not seem to be in a hurry after realizing she had left the stovetop burner on while the kids were at the day care.
Tata went through an orientation class in which she was told of her responsibilities as a child care provider, according to Susan Lahmeyer, a former district director of licensing with the Texas Department of Family and Protective Services, which oversees day care facilities.
"The cardinal rule in child care is supervision of children," said Lahmeyer, one of the prosecution's last witnesses.