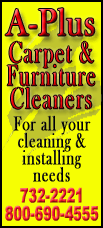 Months of speeches, saturation TV advertising, uncountable events and more than $2 billion in campaign spending are coming together to produce a new Congress strikingly similar to the one that exists now: a House that Republicans will run with about a 50-seat margin, and a Senate narrowly controlled by Democrats.
Republicans started this year thinking they would grab control of the Senate because they were only defending 10 of the 33 seats at stake on Election Day. That seems unlikely now thanks to controversial rape statements by GOP candidates in Missouri and Indiana, the retirement of popular Maine GOP Sen. Olympia Snowe, and strong races run by Democratic incumbents in Florida and Michigan.
Democrats seem certain to fall short of adding the 25 seats they need to take over the House, and at best may gain a handful of districts. With Republicans gaining governorships and state legislatures in the 2010 elections, the GOP was better able to draw new district lines reflecting the latest census to protect their incumbents and put Democratic House members in less friendly terrain.
"My sense is no one will have a mandate coming out of this," GOP consultant Matt Mackowiak said Monday. "And clearly we're going to have divided government. And that's going to make the next two years very difficult."
As a result, a re-elected Obama probably would face continued head-knocking clashes with House Speaker John Boehner, R-Ohio, over taxes, spurring the economy, tackling the mushrooming national debt and other issues.
It also would ensure limits on what he could accomplish in the Senate, where Republicans, though in the minority, would be able to keep using filibusters to kill bills that can't get 60 votes in the 100-member chamber.
A victorious Romney, of course, would have fewer clashes than Obama with the House. But he'd face even more problems from a Democratic-led Senate, where Majority Leader Harry Reid, D-Nev., could refuse to even debate important pieces of the Republican agenda.
Key for Romney would be if the GOP captures a Senate majority in Tuesday's voting, or even a 50-50 tie, because a Vice President Paul Ryan would be able to break tie votes. Senate rules allow a special process called "reconciliation" that would let leaders pass deficit-cutting, tax and some other major bills by simple majority votes, bypassing the threat of filibusters.
Democrats currently control the Senate 53-47, including two independents who work with them. Republicans lead the House 242-193, including five vacancies.
A regional look at key races:
NORTHEAST
Senate: Democratic consumer advocate Elizabeth Warren has a slight advantage over GOP Sen. Scott Brown in Massachusetts, and a Warren win would dampen Republican Senate takeover hopes. Republican Linda McMahon, the wrestling impresario, has opened her own wallet for $40 million but trails Democratic Rep. Christopher Murphy in the race for the Connecticut seat of retiring independent Sen. Joe Lieberman. Snowe's retirement in Maine has opened the door for the expected election of former Gov. Angus King, an independent expected to usually side with Democrats.
House: New York voters may defeat up to a half-dozen incumbents, but they may balance one another out with three members of each party in competitive races, including freshman Republican Rep. Ann Marie Buerkle and Democratic Rep. Kathy Hochul. Both of New Hampshire's congressmen are in tight contests -- freshmen GOP Reps. Frank Guinta and Charlie Bass. Republicans could enter the Massachusetts House delegation for the first time since 1997 by defeating Rep. John Tierney. And a GOP effort to depose western Pennsylvania Democrat Mark Critz has attracted more outside spending than any other House race -- a total of $10.1 million, 60 percent of it against Critz.