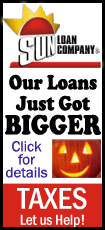 1. FOCUS SHIFTS TO VOTERS ON ELECTION DAY
Obama and Romney yield center stage to Americans after a campaign that packed suspense to the end.
2. WHAT TO WATCH ON ELECTION NIGHT HOUR BY HOUR
Tuesday could be a long night as the razor-close race comes to a close.
3. TUESDAY'S THE (SORT OF) BIG DAY
With all the early and absentee voting, Election Day just isn't what it used to be.
4. HOW NY AND NJ ARE HELPING DISPLACED RESIDENTS VOTE
Provisional ballots, "authorized messengers" carrying mail-in votes, and shuttle buses are among the ways the two states are using to make sure those in Sandy-affected areas participate.
5. CONGRESS LIKELY TO FRUSTRATE ELECTED PRESIDENT
The new legislature will continue to be a headache for the winner of the White House.
6. WHY PUTIN FIRED HIS DEFENSE CHIEF
A criminal investigation into alleged fraud in selling-off military assets pushed the Russian president to sack his minister.