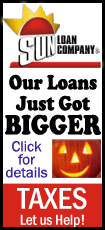 But if Tuesday's election does amount to a referendum on the Obama economy, the outcome likely won't shine a bright light on how to fix it. There's too much polarization in the nation's capital and in the country as a whole -- regardless of who wins -- to produce a clear consensus plan for averting a looming "fiscal cliff" of higher taxes and deep automatic cuts in military and domestic spending.
Last week's devastating East Coast storm, the campaign debates and controversy over the deadly terrorist attack on the U.S. Consulate in Benghazi, Libya, scrambled things a bit in the home stretch.
But as millions of Americans vote for president, Congress and thousands of state and local posts, the excruciatingly slow economic recovery and continued high joblessness were clearly weighing on their minds.
Obama's Republican challenger, Mitt Romney, doggedly tried to keep the focus on the economy. Its poor performance on Obama's watch has been his main theme. He cites his own business background in presenting himself as the person who can heal it and restore jobs.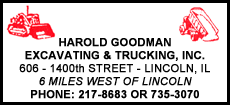 Obama agrees that the economy remains challenged. But he points to a string of recent positive economic reports and a slow but steady drop in the unemployment rate as reasons not to switch leadership midstream.
If he wins a second term, Obama probably will be credited with keeping things from getting much worse and for policies like his auto-industry bailout, which helped pave the way for an eventual comeback.
Both campaigns are mindful that no president since Franklin D. Roosevelt in the 1930s ran for re-election with a national jobless rate as high as it is now -- 7.9 percent in October.
Romney has pointed out that the jobless rate is higher -- by a tenth of a percentage point -- than when Obama took office. Obama supporters note it's an improvement from the 10 percent reached in October 2009.
Republican consultant Rich Galen said that while Obama's handling of Superstorm Sandy did help the president some, any boost he got from that has subsided and the race "goes back to where it was a week ago" with the economy again the No. 1 issue.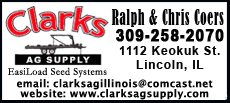 Democratic pollster Doug Schoen, who worked for President Bill Clinton, said "ultimately, it's the economy" that will drive returns. "If Romney wins, it's the economy. And if Obama wins, it's because he's been able to blunt the impact of the economy."
Either way, Schoen predicts the country will be even more polarized after the election than it is now.