1. WHO TURNS OUT? Not all votes are created equal. The presidential candidates have competed furiously for votes in well-established battlegrounds and among constituencies each finds the most favorable. A robust turnout among minorities would favor Obama's re-election; Romney needs to drive up his numbers among working-class white men, a group that has tilted his way in polls.
2. LATE RALLIES? Obama starts and ends his day in his hometown of Chicago. Romney is in Boston to vote in the morning and take in returns at night, but making a trip in between to Ohio and Pennsylvania. Will the late rush sway votes? Will Obama follow suit?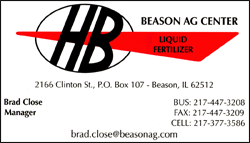 3. DOES IT FALL TO NEVADA? Of the nine most contested states, five fall in the Eastern time zone, two are on Central time, one is on Mountain time and the last -- Nevada -- is on Pacific. That makes Nevada the last to close, three hours after the first polling place end times in the East. Will the outcome still be unclear by then?