Lines were long in Point Pleasant, N.J., where residents from the Jersey Shore communities of Point Pleasant Beach and Mantoloking had to cast their ballots due to damage in their hometowns.
Many there still have no power eight days after Sandy pummeled the shore.
Annette DeBona of Point Pleasant Beach says it was the happiest vote she ever cast in her life. She chose Mitt Romney, saying he can lift America out of a spiritual and mental depression.
Michael Sirchio, an insurance adjuster from Point Pleasant Beach whose own home was damaged in the storm, voted for Obama, saying he inherited a financial crisis and two wars, and did a good job ending both.
On New York City's battered Staten Island, voters bundled up and lined up in the early morning darkness outside tents functioning as makeshift polling places.
THIS IS A BREAKING NEWS UPDATE. Check back soon for further information. AP's earlier story is below.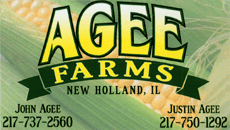 Authorities in New York and New Jersey were set to drive some displaced voters to their polling sites and direct others to cast ballots elsewhere as residents insisted the devastation wrought by Superstorm Sandy wouldn't stop them from participating in Tuesday's election.
"Nothing is more important than voting. What is the connection between voting and this?" said Alex Shamis, a resident of hard-hit Staten Island, gesturing to his mud-filled home.
Election officials in both states were guardedly optimistic that power would be restored and most polling places would be open in all but the worst-hit areas. New York Gov. Andrew Cuomo signed an executive order Monday allowing residents to cast a so-called affidavit, or provisional ballot, at any polling place in the state for president and statewide office holders, an opportunity New Jersey was extending to voters as well.
"Compared to what we have had to deal with in the past week, this will be a walk in the park when it comes to voting," Cuomo said.
Provisional ballots are counted after elected officials confirm a voter's eligibility.
Authorities were also sensitive to concerns about potential disenfranchisement and were taking steps to ensure voters were kept informed of continued problems or changes to their voting locations.
Ernie Landante, a spokesman for the New Jersey Division of Elections, said fewer than 100 polling places around the state were without power compared with 800 just days ago, and said the state has abandoned its earlier plan to use military trucks as makeshift polling places. Most voters will be able to cast ballots at their regular polling sites, he said.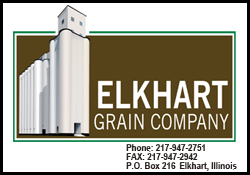 Landante also said the state had taken extra steps to make sure people displaced by Sandy's destruction would be able to vote, like allowing "authorized messengers" to pick up as many mail-in ballots as they request for people in shelters or away from their homes.
"We are doing everything we can in this extraordinary situation not to disenfranchise voters displaced by Sandy. Their voices and their votes will be heard no differently than anyone else's," Landante said.
But authorities abruptly switched gears on an additional directive that New Jersey Gov. Chris Christie's office announced allowing displaced New Jersey residents to vote through email and fax.
The directive allowed voters to request and file a ballot electronically. But under pressure from voting rights advocates, officials said those voters would have to submit a paper ballot along with the electronic filing -- a rule the state's military personnel and residents living overseas are required to follow as well.