The eight-time All-Star has 343 homers for Boston, fifth on the team's career list, and has 1,088 RBIs.
"We looked at the body of work and the track record. He's been incredibly productive and durable throughout the course of his career," Cherington said. "He's been one of the more consistent and durable players in the game over a long span of time. That gave us the comfort to give him a two-year deal, which was important to David."
Ortiz, who will turn 37 on Nov. 18, is a career .285 hitter with 401 homers and 1,386 RBIs.
He was having another solid year, batting .318 with 23 homers and 60 RBIs before going down with the Achilles injury in mid-July. He played in just one game the rest of the season.
During an interview on NBC Sports Network in October, ex-Red Sox manager Bobby Valentine said Ortiz "decided not to play anymore" after Boston traded Adrian Gonzalez, Carl Crawford and Josh Beckett to the Los Angeles Dodgers in a move predicated on dumping salary.
Ortiz downplayed the issue in the first question of the news conference.
"About the Bobby situation, I try to not add too much," he said. "You guys know it was something that made me feel uncomfortable. You guys know I've been here the last 10 years and know how I go about my business. The most important thing is you guys are face to face with every day, and you already know how important it is to be on the field and represent what I need to do."
He closed the answer with "It's time to turn the page and move on."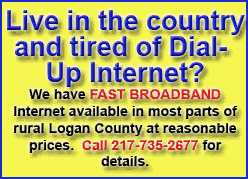 Asked whether he'd like to finish his career after this contract, the very personable Ortiz had a playful answer.
"The one thing I always keep in mind is when I'm full swinging and the ball isn't going anywhere, that's when it's time to go," he said, smiling. "But I haven't gotten there yet."
"We're thrilled to keep him here. We want David to retire with the Red Sox," Cherington said. "We hope that's many years from now. Right now we're happy that he'll be sitting in the middle of our lineup next year."
Ortiz has played 10 seasons with the Red Sox after he was let go by the Minnesota Twins.