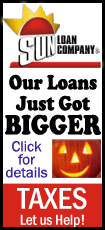 Drew Brees and the New Orleans Saints appear to be on the rise again.
Michael Vick and the Philadelphia Eagles are down, and nearly out.
Brees threw two touchdown passes, extending his NFL record streak to 51 games in a row, while Vick was sacked seven times and took an awful beating as the Saints romped to a 28-13 victory over the Eagles on Monday night.
Not that Philadelphia didn't have its chances. But four first-and-goals resulted in two measly field goals, a tipped pass led to Patrick Robinson's 99-yard interception return for a New Orleans touchdown, and the Eagles messed up a trick play when they had the home team totally fooled, costing them a score.
"As coaches and as players, we obviously have to do a better job," embattled coach Andy Reid said of the Eagles (3-5), who are mired in a four-game losing streak. "That starts with me."
The Saints (3-5) revolve around Brees, of course, and he played much better than he did the previous week in a 34-14 loss to Denver. But his performance was more efficient than spectacular, as New Orleans seemed intent on proving it's not just a one-man team.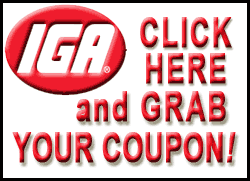 The NFL's worst-ranked running game relied on a trio of backs -- Chris Ivory, Mark Ingram and Pierre Thomas -- and finished with 140 yards, nearly double its season average. Ivory had a 22-yard touchdown run.
The defense came up with two huge turnovers near its own end zone. There was Robinson's interception and return, which matched Darren Sharper's franchise record. Then, with just over 3 minutes left and the Eagles down to their last gasp, Brent Celek caught a pass at the New Orleans 8 but fumbled it away.
The Saints recovered, and the Superdome celebration was on.
"There are defining moments throughout a season," Brees said. "Big plays, big wins, that kind of bring you together and let you see a vision of what you can be, what you can accomplish. Here we are the midway point. It's gone by fast.
"This," he added, "is the type of momentum we want going into the second half of the season."
Another dismal performance by the Eagles is sure to keep the heat on Vick and Reid.
Vick threw a 77-yard touchdown pass to DeSean Jackson in the third quarter, but that was about the only highlight for the visiting team. The elusive quarterback matched his career high for sacks; he also went down seven times when playing for the Atlanta Falcons against the New York Giants on Oct. 15, 2006.
"It's very frustrating," Vick said. "These are games that we have the opportunity to win, or get back in the game. At this point, everything has to be dead on. You can't miss, and you almost have to be perfect on every drive."
Philadelphia was far from perfect, but sure had plenty of chances. The Eagles outgained New Orleans and finished with 447 yards -- the eighth straight team to put up more than 400 on the Saints.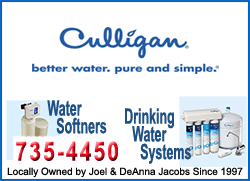 But the offensive line just couldn't keep Vick upright, a problem that got worse after right tackle Todd Herremans went down in the first half with a strained ankle tendon. He didn't return.
"These are correctable mistakes," Reid said, repeating a familiar theme. "With some of those sacks you can look at coverage, and with some of them you can look at play calling, but we have to do better. The bottom line is we have to block the guys and do a better job."