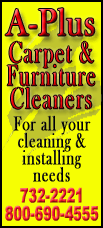 Count the hours he puts in. Track whether players get better or worse. Turn his schemes inside out, tote up blown timeouts at the end of close games, and more. Or just go straight to the standings.
All of those things combined don't quite explain what's been going on with the Indianapolis Colts. They were 1-2 six weeks ago, when coach Chuck Pagano was diagnosed with leukemia. They're 4-1 since, and he just got some promising news from his doctor -- that the cancer is in "complete remission." The turnaround was already a conversation starter in Indianapolis. Now that the rest of America got to watch Pagano addressing the team after it narrowly beat the Dolphins, try to put a number on inspiration.
Think back to last season, when it was Tim Tebow confounding the experts and the Broncos who were somehow more than the sum of their parts. Now he's stuck on a bench in New York and the momentum has resettled 1,100 miles or so to the east in Indianapolis. The Colts are still a long from being a playoff contender, but they made themselves the best story in the NFL so far. They weren't expected to do much, not after losing Peyton Manning from a team that went 2-14 without him, and not even with Andrew Luck coming to town. That's one reason why the franchise was willing to roll the dice on Pagano, who hadn't been a head coach at any level.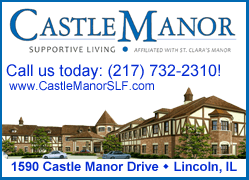 But he had big plans.
"He never believed this was going to be a rebuilding year. That's why he took it on," Sam Pagano recalled Thursday over the phone from Boulder, Colo. "I was there for the talk he gave the team before the first exhibition game. He told them he really believed they could be successful. It was good stuff.
"So I asked him afterward, 'Do you get nervous when you talk?' Because he was a typical coach's son growing up. A lot of 'yessir' and 'no, sir' and not much else. But he said, 'No, I don't.' I told him, 'Dang, you're good.'"
Sam Pagano knows plenty about talking to a team. He delivered 200 speeches and more during 21 years as the coach at Fairview High in Boulder, where he won two state titles and split a third. He spent time abroad and even took a team with limited English-speaking skills to the Italian Super Bowl. Both Chuck and another son, John, who's the defensive coordinator of the San Diego Chargers, played for him.
And neither got the playing time they deserved, Sam says now, because he treated them more like a father than a coach. "Like the dad with the kid in right field who's praying the ball doesn't get hit there," he said. His wife, Diana, even called the principal once to ask him to make sure Sam played his son.
"You know how far that got?" he laughed. But Sam also realized about the time both were bouncing from the ranks of graduate assistants into full-fledged jobs on good college and NFL staffs, that the boys had no problems fending for themselves.