Chris Kaman had 16 points on 8-of-10 shooting while Darren Collison had 14 points and 13 assists with only one turnover for the Mavericks. It was Collison's second consecutive double-double.
The Trail Blazers are coached by Terry Stotts, a Mavericks assistant the past four seasons under Rick Carlisle.
LaMarcus Aldridge, a Dallas native, and Wesley Matthews had 20 points each for Portland. Nicholas Batum had 14 points, while J.J. Hickson had 11 rebounds.
Dallas led only 85-83 with 10:17 left before ending the game with a 29-8 run, even using plenty of its bench players. Kaman, who was 8-of-9 shooting in his Dallas debut, started that run by making his sixth consecutive shot.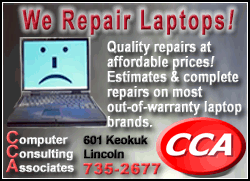 The Mavericks shot 62 percent (48 of 78) from the field, and have been better than 60 percent in both home games.
The only sour note for Dallas, which is already without Dirk Nowitzki (recovering from arthroscopic knee surgery), was Shawn Marion leaving the game in the third quarter with a strained right knee. He had eight points and seven rebounds in 24 minutes.
Mayo hit 3-pointers from the right wing and then the left wing earlier in the third quarter. He hit another from long range to put Dallas up 70-67 with 5 1/2 minutes left in the quarter.