The Illini (2-7, 0-5 Big Ten) have given up 32 sacks, 10 more than any other team in the conference. Scheelhaase has been on the receiving end of most of those, and it's shown.
The junior has missed part or all of four games with an ankle injury and a concussion. And Illinois' coaches, with the whipping Scheehaase has taken in mind, have further limited the struggling Illini offense. The game plan as the weeks have passed has changed to include more protection and to cut down on the downfield passes that are were a relatively small part of the offense to begin with.
"I don't want the quarterback hit," coach Tim Beckman said Monday, explaining how Illinois had cut its downfield attack to get the ball out of Scheelhaase's hands in a hurry and protect him. "You have to. You have to keep your quarterback healthy."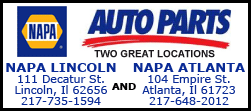 That lack of downfield passing has been one of Illinois' offensive weaknesses this season, and one of a number of factors that have cost the Illini in their six-game losing streak.
The most recent defeat, 52-22 on Saturday at Ohio State, is a good example.
Scheelhaase was 19-34 for just 96 yards. His average completion covered just 5.1 yards, and, even limiting his time in the pocket for long, downfield throws, he was sacked four times by the Buckeyes. And with Ohio State pulling away in the second and third quarters, Illinois had no way to get down field in a hurry and put points on the board.
But Scheelhaase said Monday he thinks he and the Illini are starting to do a better job of avoiding pressure -- using rollouts, draws and screens to keep the defense off balance -- and the big hits he's so often taken.
"It's not just an offensive lineman blocking the guy in front of him," Scheelhaase said. "We're doing a better job of just switching it up so the defense doesn't always know."

Scheelhaase said, though, that he doesn't think his health or vulnerability to injury should limit what Illinois can do.
"I think, honestly, you get into a season doing treatments and things, you almost forget what it's like to be a hundred percent healthy," he said. "I feel like my body's good enough to where I can make the plays that I want to make."