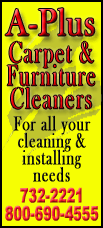 IEMA and the NWS will highlight winter storm preparedness throughout November as part of their annual Winter Storm Preparedness campaign.

"After a long, hot summer, many people have welcomed the cooler fall temperatures," said IEMA Director Jonathon Monken. "But dangerous winter weather, like extreme cold, heavy snow and ice, is just around the corner. During November, we'll be encouraging people to get prepared so they can stay safe at home and when they travel this winter."

A winter storm preparedness guide developed by IEMA, the NWS and the American Red Cross covers winter weather terms and tips for staying safe at home, in the car, and at work or school. The guide is available on the Ready Illinois website at www.ready.illinois.gov or by calling 217-785-9925.

Severe winter weather can cause widespread power outages and dangerous driving conditions. That's why IEMA and the NWS recommend emergency supply kits for your home and vehicle.
A home emergency supply kit should be stocked with items to help residents stay safe for at least three days. The kits should include a battery-powered National Oceanic and Atmospheric Administration weather-alert radio, a flashlight, extra batteries, nonperishable food, water, a first-aid kit, extra medications, and special items needed for babies, disabled or elderly family members and family pets.
A vehicle emergency preparedness kit can help travelers stay safe and warm until help arrives. A car or truck kit should include a cellphone and charger, flashlight, extra batteries, first-aid kit, snack foods and water, blankets, extra clothing, gloves and hats, sand or kitty litter, shovel, windshield scraper, and a tool kit.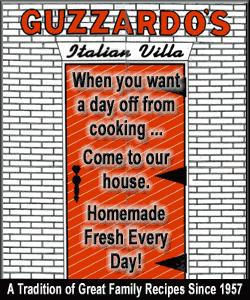 "Last winter was rather uneventful as far as winter weather goes in Illinois," said Chris Miller, warning coordination meteorologist with the NWS office in Lincoln. "It's been quite a long time since we've faced winter conditions on Illinois roadways. That's why this year it is even more important that everyone think about safe winter driving practices and get their vehicles prepared for snow, sleet and ice."
Motorists should take special precautions when traveling during the winter months. Always check the latest weather conditions along your travel route before leaving on a trip. Travel during daylight hours on main roads and provide your itinerary to a friend, relative or co-worker.
If you become stranded, pull as far off the road as possible, set your hazard lights to flashing, and hang or tie a colored cloth (preferably red) to your antenna, window or door. Stay in your vehicle, where rescuers are most likely to find you.
Make sure the exhaust pipe is not blocked by snow, and then run the engine and heater about 10 minutes each hour to keep warm. Open a window slightly for ventilation when the engine is running, and periodically clear away snow from the exhaust pipe.
For more information about winter storm preparedness, visit the Ready Illinois website at www.ready.illinois.gov.
[Text from Illinois Emergency Management Agency file received from the Illinois Office of Communication and Information]