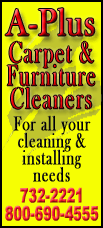 (Copy of questionnaire responses)
How many employees: 4 full-time, 2 part-time
Website:
How long have you been a Chamber member?
Since we opened in 2011
I joined the Chamber because…
We wanted to integrate into a community that has welcomed our business and us. This very active chamber has resources for the community, its members and residents. We have relied on the chamber to establish numerous business contacts.
Why did you decide to invest in Logan County?
We wanted to start our business in Logan County for several reasons. We liked the neighborly atmosphere that has welcomed us with open arms, and we saw a potential to provide services for a community that has been historically underserved.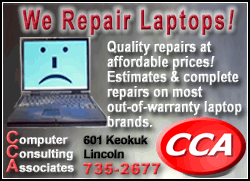 Logan County is an excellent location for our business because of its established infrastructure and close proximity to Springfield, Bloomington and Decatur.
We are already looking to expand our business and look forward to establishing and maintaining the relationships that we have developed here in Logan County.
What products and services do you offer to Logan County?
Dr. Jennifer is a child neuropsychologist specializing in helping children recognize their strengths while supporting and minimizing their weaknesses. She believes that anyone is capable of success. She works closely with children, families, physicians and schools to support the well-being of children and their families.
What does the future of your business look like?
Recently we were invited to participate in a training program with Illinois State University to help train new psychology students about school neuropsychology and child psychology. We will be doing this in conjunction with the Tri-County special education association.
We have also teamed up with the community outreach of Logan County and Head Start to support the educational needs of children in Logan and Mason County.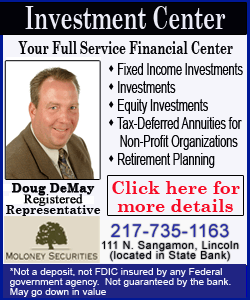 In addition to Neuropsychology Center for Attention, Behavior and Learning, LLC, Dr. Jennifer and her husband, Dennis, have recently started a non-profit corporation, "Little Hero Helpers," dedicated to helping children of military families cope with the emotional impact of military service. "Little Hero Helpers" is also designed to provide public education on the impact of deployments and military life on families, particularly children.
Five "Did you know?" facts about your business:
Dr. Jennifer and her husband were raised in Central Illinois. Both graduated from Champaign Central High School. After completing graduate school and military service, respectively, they relocated to central Illinois to raise their family.

Although we located in our business in Lincoln due to the accessibility to surrounding areas, we never could have imagined how well the community and downtown would have been received by our patients and families. The downtown location is a favorite for its coffee shops, antique stores, and specialty stores.

Dr. Jennifer and her husband, Dennis, have three children, 19 months, 5 years, and 12 years.

We started a not-for-profit corporation called "Little Hero Helpers." As a military family we understand the trial and tribulations of military service on children.

We have 4 full-time, 1 psychology resident and 1 undergraduate intern. Dr. Jennifer also teaches part time at Heartland Community College.
Contact person: Dr. Jennifer Huffman, phone 217-732-3820
[Text copied from file received from the Lincoln/Logan County Chamber of Commerce]