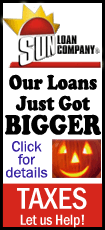 "We're on pins and needles," said Phil Orlando, chief equity strategist at Federated Investors, a money management firm. Orlando, who backs Republican Mitt Romney, said he thought the stock-market's gains reflected optimism that Romney could win.
The Dow Jones industrial average rose 133.24 points to close at 13,245.68.
Companies that investors believe would benefit under a potential Romney administration surged ahead. They included United Technologies and Boeing, which do substantial business with the Defense Department.
Four financial companies -- Travelers, American Express, JPMorgan Chase and Bank of America -- ranked among the 10 biggest gainers in the 30-stock Dow average.
Other investors say that they simply want the election behind them. That will allow Wall Street and Congress to shift their attention to the so-called fiscal cliff, a package of tax increases and government spending cuts scheduled to take effect Jan. 1.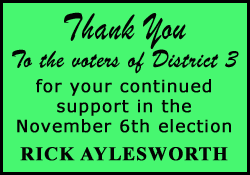 In other trading Tuesday, the Standard & Poor's 500 index rose 11.13 points to 1,428.39, while the Nasdaq composite index gained 12.27 points to 3,011.93.
The price of crude oil jumped $3 to $88.71 in New York as reports suggested that Superstorm Sandy caused a drop in gasoline supplies. That also helped lift stocks in petroleum refiners. Tesoro Corp and Phillips 66 each rose 5 percent.
In the market for government bonds, the yield on the benchmark 10-year U.S. Treasury note rose to 1.75 percent. That's up from 1.68 percent late Monday.
Even with the surge Tuesday, it remained a quieter Election Day for the stock market than last time.