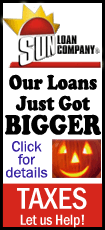 Pfizer Inc. says the FDA approved Xeljanz as a treatment for moderate to severe rheumatoid arthritis in patients who can't take methotrexate or haven't been helped by it. Xeljanz is intended to slow the progression of the disease. The approval comes about two weeks sooner than expected.
Xeljanz, or tofacitinib, is the first rheumatoid arthritis treatment from a new class of pain medications called JAK inhibitors. The drugs interfere with enzymes that contribute to tissue inflammation.
Rheumatoid arthritis is a major area of research for drug companies because it is a chronic condition, meaning patients will likely take the drugs regularly for a long time.