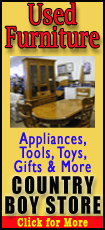 Concern has been mounting in Jordan that its one-time main supplier has intentionally cut off the gas, possibly in order to stoke popular anger to be channeled by the Jordanian offshoot of Egypt's Muslim Brotherhood, already at loggerheads with the government and driving street protests.
Egypt says it has been focusing its efforts on pipeline maintenance and rising domestic demand, and that it would resume full deliveries next month. But that hasn't eased Jordanian worries.
"We have the right to politically question the behavior of the Egyptian government with regards to its commitment" to a gas deal signed in 2004 which remains valid until 2016, Jordanian government spokesman Sameeh Maaytah said.
The visit by Alaa Batayneh would determine if the energy deal was to continue, or if Amman will seek a new supplier, said another government official, who requested anonymity as he is close to confidential negotiations over the supply's resumption.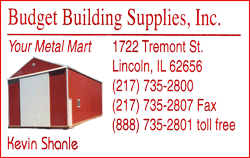 The Jordanian Muslim Brotherhood is locked in a dispute with the state over an election law it says will undercut its representation in parliament in favor of pro-government loyalists. It is boycotting parliamentary polls scheduled for Jan. 23 and vowing to continue street protests to press for reforms.
If the Egyptian gas supply remains shut down and prices rise, the Brotherhood may grow in popularity if more Jordanians join anti-government street protests in the possible backlash. With four Arab leaders already overturned in the region's wave of uprisings that began last year, the government is wary of possible spillover.
Jordan's two main newspapers highlighted the tension with Egypt in a rare rebuke this week. Both the semi-independent Al-Rai, and the Islamic-liberal Ad-Dustour dailies used similar language in their editorials, accusing Egypt of "running out of excuses and justifications for resuming full gas supplies to Jordan."
The critique has also resonated further afield.

Last week, a columnist in London's Asharq Al Awsat newspaper accused Egypt of trying to fuel domestic instability in Jordan. Egypt seeks to "fan the fire of Jordan's domestic crisis" by further pressuring it economically to allow the country's Islamist opposition to continue street protests, wrote columnist Tareq Hmeid.
Even the weekly Jordanian Sheehan, normally a vocal critic of Jordan's government, wrote that the country's Muslim Brotherhood sought to "boost its opposition of Jordan's policy and reforms by moving from street protests to street violence," with the blessing of its mother group in Egypt.