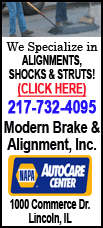 The IMF did not offer any financial assistance, but economic help is on the horizon from another direction -- South Sudan.
The two countries signed a deal in September to restart South Sudanese oil exports through pipelines that run through Sudan to its Red Sea port. Exports are expected to resume by the end of the year. Sudan's loss of its main oil-producing territory with the independence of South Sudan last year, coupled with the loss of revenues from shipping the oil, were a one-two punch to Sudan's fragile economy.
Sudan's original attempt to cut subsidies led to riots in Khartoum, the capital, because the result doubled the prices of fuel and some food products.
Now the IMF is saying that those subsidy reductions did not go far enough.
The IMF said in a report released Monday that the remaining subsidies affect the government's "competing spending priorities." The report said that fuel product subsides amounted to more than three-quarters of tax revenues last year and have been on the rise since South Sudan seceded.
South Sudan's independence reduced Sudan's revenues by nearly three-quarters. Already high inflation rates spiked further, adding to existing pressure from Sudan's more than $40 billion in external debt. Much of that came from Sudan's defense expenditures during two decades of civil war with the South.
The government tried to compensate for the loss of income by adopting a range of austerity measures, sparking protests in Khartoum. Security forces swiftly cracked down on protesters calling for the downfall of Islamist President Omar al-Bashir, who has ruled Sudan for 23 years.
Acknowledging that further cuts in subsidies present "policy challenges" for the Sudanese government, the IMF report recommended that Sudan mount a public information campaign "to allow consumers to adjust their consumption" to lower subsidies -- but it did not offer financial support for any such reform.
The report noted that fuel subsidy cuts hurt average citizens by increasing their basic expenses, but argued that subsidies are an inefficient way to protect the poor. The report also noted that fuel prices in Sudan are lower than regional averages and even lower than prices in neighboring countries like impoverished Chad.

Aid groups say many Sudanese were already struggling to get by.
"A family still spends the same amount for their monthly groceries, but this money now buys them less than 20 percent of the items they could purchase before this economic crunch," said Sahar Ali, Oxfam's Humanitarian Coordinator in Sudan. "Many people are having only one meal a day."