Nov. 6, 1984: Hours before Ronald Reagan beats Walter Mondale in a landslide for re-election, and with the economy healing after a deep recession, the Dow climbs 14 points to 1,244.

Nov. 8, 1988: The market enjoys a strong morning in anticipation of a victory by George Bush over Michael Dukakis. It holds only a fraction of the gain, and the Dow ends up two points at 2,127.

Nov. 3, 1992: An uneventful session one day after a rally based in part on speculation that a Bill Clinton presidency wouldn't hurt the markets. The Dow ends down nine points at 3,252.

Nov. 5, 1996: In the middle of a historic bull market, investors embrace hope that Democrat Clinton and a Republican Congress will keep each other in check. The Dow rises 39 to 6,081, within 13 points of its all-time high.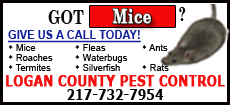 Nov. 7, 2000: George W. Bush and Al Gore go to the wire, and investors hold their bets. The Dow closes down 25 points at 10,952. The Dow slides as much as 5 percent during the five-week fight over the Florida vote.