The state-run SANA news agency said a "terrorist group" planted explosives under the car of Judge Abad Nadhwah when it was parked in front of his house. The bomb was detonated remotely, killing the judge instantly. Assad's government often refers to the opposition fighters as "terrorists."
The regime stronghold of Damascus has seen an upswing in violence this week with some of the fiercest clashes in months.
The new challenge from rebels in the capital comes as the U.S. and Britain take steps to bolster the fragmented Syrian opposition. British Prime Minister David Cameron said Wednesday that the U.K. planned to change its policy and deal directly with opposition military leaders. Previously, Britain has had contacts only with exile groups and political opposition figures inside Syria.
He urged newly re-elected President Barack Obama to join the U.K. in opening direct talks with rebel fighters and said they must do more to end the civil war that has killed more than 36,000, according to activists' tallies.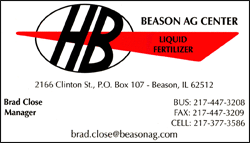 In the Turkish capital Ankara, a Foreign Ministry official said Turkey and its allies, including the United States, have discussed the possibility of using Patriot missiles to protect a zone inside Syria. The missiles are one of a number of scenarios being considered as a way to stop regime attacks on the Syrian opposition and civilians, the official said. Planning was put on hold pending the U.S. election, but the issue is likely to be taken up now that Obama has won a second term, he added, saying any missile deployment might happen under a "NATO umbrella."