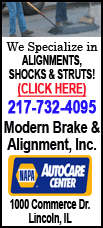 Hundreds of voters stood in line to cast ballots for well over four hours past the 7 p.m. closing times in Miami-Dade County, Fla., even after President Barack Obama was projected Tuesday night as winning re-election over Republican Mitt Romney. Long waits were also common in Virginia, South Carolina, Tennessee and elsewhere.
Most states allow voters who were in line when polls closed to cast ballots. Candidates, political operatives and their supporters turned to social media to encourage voters through the long wait. "(hash)StayInLine (hash)StayInLine (hash)StayInLine," Wisconsin Democratic Senate candidate Tammy Baldwin tweeted.
"If you were in line before your poll closed, you still have the right to vote," film director Spike Lee tweeted. "We are counting on you."
Other problems with voter access, machine failures and some legal skirmishes, especially in Pennsylvania, were scattered, but there didn't appear to be any wholesale disenfranchisement of voters. Tense confrontations among poll monitors were few, and no major instances of election fraud were reported.
"Despite the shameful attempts to suppress voting, voters are standing up," said Bob Edgar, president and chief executive of Common Cause.
High turnout rather than glitches appeared to be the cause of the long lines, but there were plenty of other problems around the country. In Pennsylvania, the day began with a confrontation involving Republican inspectors over access to some polls and a voting machine that lit up for Romney even when a voter pressed the Obama button.
The Election Protection coalition of civil rights and voting access groups said they had gotten more than 80,000 complaints and questions on a toll-free voter protection hotline.
In Philadelphia, the Republican Party said 75 legally credentialed voting inspectors were blocked from polling places in the heavily Democratic city, prompting the GOP to obtain a court order to gain access. Local prosecutors were also looking into the reports. Democratic Party officials did not immediately return a message seeking comment.
Also in Pennsylvania, Department of State spokesman Ron Ruman said the voting machine in the central part of the state that switched a person's vote from Obama to Romney was put back into service after being recalibrated. Video of what Ruman called a "momentary glitch" was widely viewed on YouTube.
Pennsylvania was also the scene of what a state Common Cause official called "widespread" confusion over voter ID requirements. The state this year enacted a new photo ID requisite, but a judge put it on hold for Tuesday's election amid concern many voters would not be able to comply in time.
Barry Kauffman, executive director of Common Cause in Pennsylvania, said election workers in many places were demanding IDs even though they are not required. It was unclear, however, just how many voters may have been turned away or discouraged.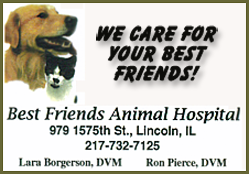 Also in Philadelphia, a judge ordered a mural of Obama covered up after a Republican election worker snapped a picture of it at a school polling place, according to a statement from the Republican Party.
In Florida, a robocall glitch occurred in Pinellas County, where the supervisor of elections said about 12,000 voters were wrongly told they could vote Wednesday.
Spokeswoman Nancy Whitlock said the office had contracted with a firm, callfire.com, to call voters who had requested mail ballots but had not yet returned them. Whitlock said the calls with the erroneous election date went to those voters mistakenly Tuesday; a second call went out advising them of the error.