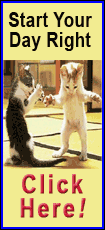 He said he's hoping to work with Republicans to solve the nation's problems.
He spoke to a cheering crowd in Chicago shortly after Mitt Romney told supporters in Boston that it's time for the nation to unite behind the president.
Obama said he wants to meet with Romney to discuss how to work together.
As he starts his second term, Obama will once again be dealing with a Republican-controlled House and a Senate led by Democrats.