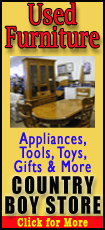 Jose Antonio Ramos was immediately taken into custody following his release from a northeastern Pennsylvania prison where he spent more than 20 years for molesting children because he failed to provide accurate information as required of sex offenders, according to state police.
Ramos had long been suspected in the disappearance of 6-year-old Etan Patz, who vanished May 25, 1979, after leaving his Manhattan home to go to a bus stop two blocks away. It was the first time his parents had let him go off to school alone.
Investigators in Etan's case have long been focused on Ramos, who had been dating the boy's baby sitter and later served the time in Pennsylvania for molesting two other boys.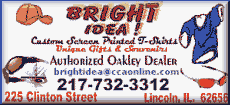 State police did not immediately specify what information Ramos failed to supply. A phone message left with state police in Wyoming County was not immediately returned Wednesday morning.
Etan's disappearance prompted a massive search that stretched as far as Israel and spawned the national movement to publicize the cases of missing children. The blond, blue-eyed boy's photo was among the first put on milk cartons, and his case turned May 25 into National Missing Children's Day.
His parents never moved or changed their phone number, in case he returned. In 2001, they obtained a court order officially declaring their son dead. They have become outspoken advocates for child protection issues.