Atlanta (8-0) topped Dallas 19-13 over the weekend to remain the league's only undefeated team. The Falcons received 11 first-place votes and 382 points Tuesday from The Associated Press' 12-person panel of media members who regularly cover the league.
The Houston Texans moved into the second spot by one point ahead of the Chicago Bears. Rounding out the first five are the San Francisco 49ers and the Green Bay Packers.
The New York Giants, second the past three weeks, dropped into a tie for sixth with the New England Patriots after a loss to Pittsburgh.
Houston totaled 363 points and Chicago had 362, with San Francisco receiving the other first-place vote and 348 points.
"The NFL's Bon Jovi," said ESPN's Chris Berman of the Falcons, "they're halfway there, but NOT living on a prayer."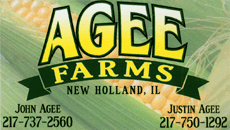 Despite the perfect record, not everyone's a believer.
"Undefeated? Yes. Super Bowl threat? Yes. Best team in football? Still not convinced, said Sporting News' Clifton Brown, who had the 49ers first and the Falcons third behind the Bears.
The Texans moved up a spot after their 21-9 win over Buffalo, while the Giants dropped four places after their third loss of the season. The Bears advanced two places after their 51-20 rout of Tennessee, and are set to host the Texans on Sunday night in a matchup of one-loss teams.
Foxsports.com's Alex Marvez said the game "could be a preview of Super Bowl XLVII."
Many voters singled out the Bears' defense, which already has seven interception returns for touchdowns.
"Which offense would you rather have: Jacksonville's or the Bears' defense?" asked CBSSports.com's Clark Judge.
Houston, meanwhile, rarely gives up the ball. The Texans lead the league with just six turnovers.
"The Texans haven't had a turnover in five games this year," notes the Chicago Tribune's Dan Pompei. "If they can avoid one Sunday, they can beat the Bears."