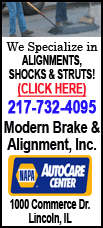 The weather was hot, but the trade market was not.
"Do I have something I'm looking to execute while I'm out here? No," he said Tuesday night. "Whatever agents are here, I'll meet with the agents and then obviously have a chance to engage the 29 clubs. I've been with them a few times already. I think there's certain guys that I've been made aware of, but for the most part I think it will be unfolding quietly."
The annual GM meetings, back in the Coachella Valley for the first time in seven years, start just a week after the World Series and often spark discussions that lead to trades and signings later in the offseason. The winter meetings, where teams send larger delegations from their organizations, are scheduled for Dec. 3-6 in Nashville, Tenn.
While teams feel each other out to try to determine what trades are possible, Cashman repeated he doesn't anticipate inquiries about Alex Rodriguez, who was benched during the playoffs. A-Rod has $114 million and five years left on his contract
"I don't see that happening," Cashman said.