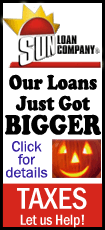 Deng and Nate Robinson keyed a 15-2 second-half burst when Chicago turned a five-point deficit into an eight-point lead. Robinson hit two straight jumpers to put Chicago ahead 74-70 early in the fourth, the Bulls' first lead since midway through the third period.
"We executed well," Deng said. "I thought Nate did a good job of looking for his shot and running the plays we were calling."
Deng teamed with fellow starter Joakim Noah and three reserves for most of the run, with Robinson, Jimmy Butler and Taj Gibson making key contributions.
"The guys we had in, Taj and Jimmy, gave us a big lift," Bulls coach Tom Thibodeau said. "Nate also was really good out there. I thought in the second half, we played a lot harder."
Noah had 20 points, nine rebounds and five blocks for Chicago, while Robinson added 11 points and six assists off the bench. Robinson's layup with 2:35 to play put Chicago up 91-81, its biggest lead of the game.
"(Winning is) all that counts, but we need to play better," Noah said. "This isn't going to cut it against a better team. We've just got to keep fighting.
"They're an underrated team. I feel like they've got a lot of offensive firepower, they spread the floor," he added. "It was a good win tonight."
Arron Afflalo led the Magic with 28 points, 19 in the second half. E'Twaun Moore added a career-high 17 points.
"Our lull offensively gave them an opportunity to hit some shots in the fourth quarter," Afflalo said. "It's unfortunate, because it was a game I thought we could have won."
Glen Davis, who entered the game fourth in the NBA with 25.5 points per game, scored 16 points but shot just 7 of 22 from the floor and fouled out.
"The Bulls did a good job of getting us out of our stuff," Davis said. "You have to give them credit. They're a great defensive team."
Nicola Vucevic had 16 points and 10 rebounds for the Magic, who had won three of their last four in Chicago entering the game.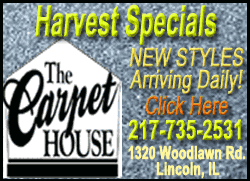 Orlando had started the season 2-0, surprising many around the league after trading star center Dwight Howard to the Los Angeles Lakers over the summer. The Magic came up short in its bid to go 3-0 for just the fourth time in franchise history.
"We can't play one-on-one basketball," Vaughn said. "When we shared the basketball we got good looks. But when we turn it into a one-on-one contest, we're not going to get good looks."